Guest post by Brittany Robinson, wellness education program coordinator with the Wellness Resource Center 
December 1st is World AIDS Day—a time to show support for those whose lives are impacted by HIV/AIDS and to remember those who have died from an HIV/AIDS-related illness. World AIDS Day has been recognized and helped raise awareness for 32 years. The 2020 theme is "Global Solidarity, Shared Responsibility," which encourages us to  unite worldwide to reduce new cases of HIV, end stigma, and make the world a better place for folks living with HIV. This post is a collaboration between the Wellness Resource Center and Temple University Libraries.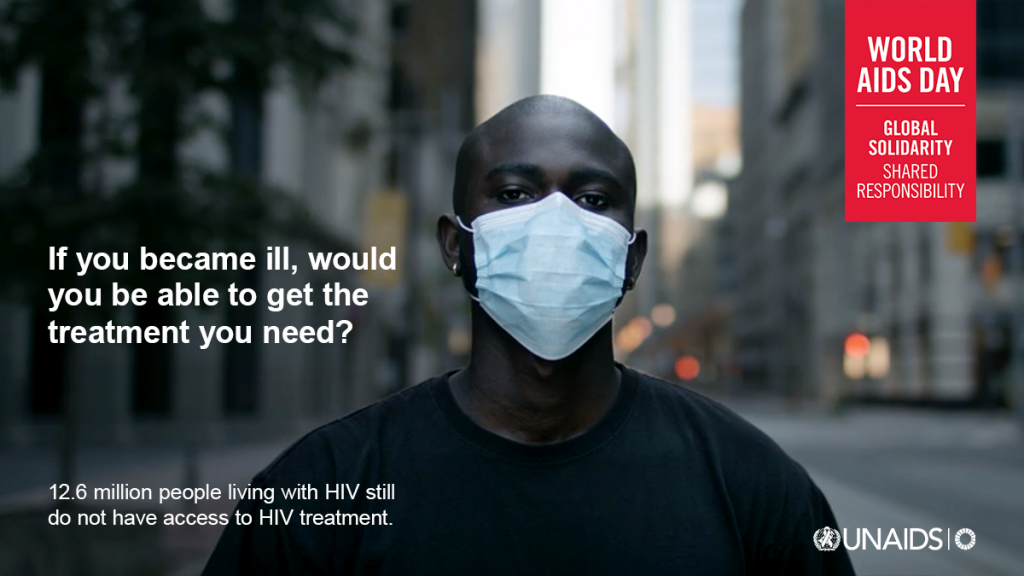 Approximately 1.2 million people in the U.S. are living with HIV and about 14% are unaware of their status. Living with HIV can be challenging due to isolation and stigmatization, but this does not have to be the reality. We have the power to work individually and collectively to create change. Using kind person-first language, becoming informed about the realities of HIV, and addressing misconceptions can reduce experiences of shame and isolation. One way we can begin doing the work of educating ourselves and reducing stigma is by reading accounts that accurately portray the experiences of folks living with HIV/AIDS. 
How Does Reading Help? 
Reading provides us the freedom and space to explore perspectives and experiences that are different from our own. Research shows that reading can improve empathy and perspective-taking. 
Here are some suggested titles, available through Temple Libraries: 
Positive by Tom Bouden
Bouden's graphic novel tells the story of a young woman, Sarah, who discovers that she is HIV positive. Readers are taken on a journey as Sarah learns to navigate taking medication, responses from friends, and stigma. This story focuses on how life with HIV can be and often is filled with love and joy. 
Vital Signs: Essential AIDS Fiction by Richard Canning 
Canning has organized a collection of powerful short stories that speak to the struggle, bravery, and resilience of folks living with HIV and AIDS. 
Available Resources 
Temple's Tuttleman Counseling Services has specially-trained therapists and support groups for Temple University students. 
Temple's Wellness Resource Center has workshops and resources centered around healthy sexuality, stigma reduction, and social change. 
Philadelphia FIGHT provides inclusive and patient centered comprehensive primary care, and HIV primary care, research, education, and advocacy to folks living with HIV and those who are susceptible. 
AIDS United is a national organization with a mission of ending HIV in the United States. They offer blog posts, free webinars, and other resources for folks interested in improving the state of HIV nationally. 
The Centers for Disease Control and Prevention has a wealth of information to help folks understand the basics of HIV, prevention methods, living fully with HIV, stigma reduction, and more.