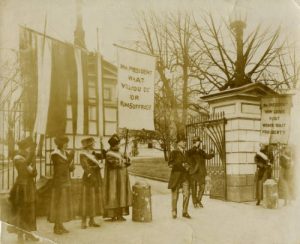 Today we celebrate the 100th anniversary of the ratification of the 19th Amendment to the  U. S. Constitution, giving women the right to vote.
Long before August 18, 1920, when the woman suffrage movement brought about the ratification of the Nineteenth Amendment, women were making themselves heard in a variety of ways that broadly transformed the American experience. The Greater Philadelphia region has a strong tradition of women's initiatives to expand their rights and opportunities through political participation, education, work, property-holding, and cultural activities. The region's archives reflect Philadelphia's Quaker origins and the Quaker traditions of women's equality and outspokenness; the city's role as a center for African-American politics and culture; and the development of institutions such as the world's first medical college for women, among many other topics.
Taken together, these collections demonstrate that the campaign for woman suffrage did not happen in a vacuum, but was the result of decades of women of all kinds moving out of the home and into the schools and workplaces of the nation.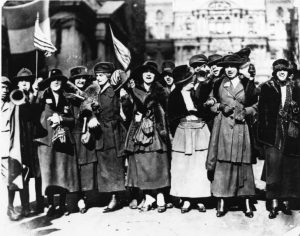 In Her Own Right: Women Asserting Their Civil Rights, 1820-1920,
showcases Philadelphia-area collections highlighting women's struggle leading to the passage of the 19th Amendment.  In Her Own Right is multi-phase project organized by members of the
Philadelphia Area Consortium of Special Collections Libraries (PACSCL)
, with generous funding from the National Endowment of the Humanities, the Council on LIbrary and Information Resources, the New Century Trust, and the Delmas Foundation.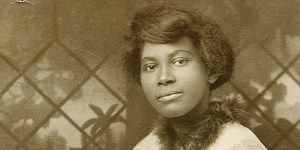 Participating organizations are digitizing and describing content which is uploaded regularly to the database.  Visit http://www.inherownright.org/ to start exploring that content–which will grow to at least 150,000 frames before the project concludes in Spring 2021.
–In Her Own Right project team