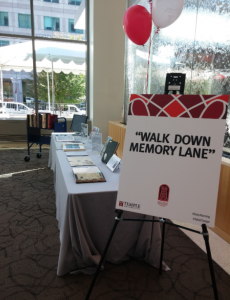 Every year, the Ginsburg Health Sciences Library is pleased to work with the Lewis Katz School of Medicine (LKSOM) to create a display for their Alumni Weekend. Entitled A Walk Down Memory Lane, this two-table display features enlarged images from the 'landmark' reunion years — those experiencing their 25th and 50th reunions. Library staff create this display using the resources available through Temple University Libraries' Special Collections Research Center (SCRC) and their online digitized library of yearbooks. The yearbook for LKSOM, The Skull, is available to browse online all the way back to 1925! Ginsburg Library staff download high-quality images of landmark years that are posted on display boards for alumni to view. In addition we bring print copies of the yearbook, in 5-year increments, going back 60 years, from the library's print collection.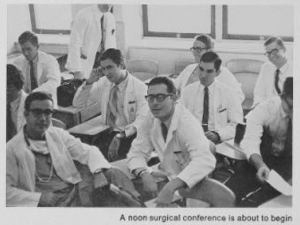 This year, everything changed due to COVID-19. LKSOM's Alumni Weekend was originally scheduled for the weekend of May 1-2, 2020. When it was canceled to adhere to social distancing guidelines, library and alumni staff brainstormed the idea of moving the yearbook highlights online. Staff at the Ginsburg Library worked together to create a website, which features the landmark 50th and 25th year reunions. We curated representative photos from the SCRC digital yearbook collection linking directly to the yearbook and the history for each class.
Another page directs viewers to digital copies of The Skull in increments of five years for the last 60 years.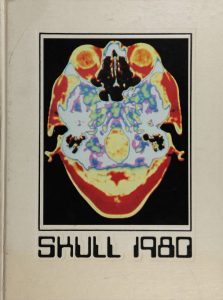 Although alumni cannot be together in person to celebrate this year, we hope that the work done by these three units helped to create a virtual trip down memory lane!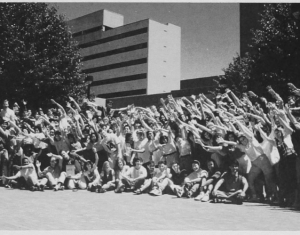 –Courtney Eger and Jenny Pierce
Ginsburg Health Sciences LIbrary