Visit Charles Library to see our latest exhibit highlighting a few of our collections.
8 staff members; 18 stories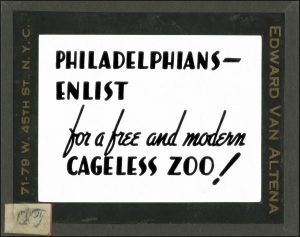 Collecting and organizing collections may have slowed a little during the pandemic, but that work did not stop altogether. SCRC staff believe we consistently acquire collections with significant research value—they're all 'great' by definition. These staff picks are purchases and donations from individuals and organizations that represent our collecting strengths, caught our fancy, have already been used for research and instruction—or should provide the 'next' research project for a fortunate user.

For more information about these materials and the  SCRC's rich holdings, visit library.temple.edu/scrc.
FEATURED COLLECTIONS
URBAN ARCHIVES
Asian Arts Initiative Records, 1992-2018
Caroline R. Johnson Mackie Ledger and Diary, 1906-1908
Masonic Lodge, "Welcome," No. 453, Philadelphia, Pa., Records, 1869-1890
Philadelphia Zoo Records, 1859-2017
Philco Oral History Project Files, 1930s-50s, 1988-89
Society Hill Playhouse Records, 1938-2016
Tasty Baking Company Records, 1930-2006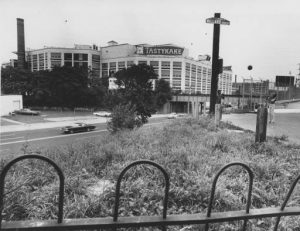 PHILADELPHIA JEWISH ARCHIVES
Jewish Community Relations Council Records, 1920-2004
Shaindele di Chazante Collection, 1929-1968
ARTISTS' BOOKS  Halah Khan. Love Letter II, 2021.
RARE BOOKS
Complete Commercial Artist (現代商業美術全集 / Gendai shōgyō bijutsu zenshū). Tokyo: Ars, 1928-1930.
Selected Broadsides. Dublin and Churchtown, Ireland: Cuala Press, 1908-1915.
MANUSCRIPTS
"Great Britain Statement of Conditions Permitting Trade with the West Indies," December 15, 1801
"Stratto del pagamento dello gabella delle porti della citta di Firenze," after 1423
Jazūlī, Muḥammad ibn Sulaymān (1404-1465), جزولي، محمد بن سليمان "Dalā'il al-khayrāt wa shawāriq al-anwār fī dhikr al-ṣalāh ʻalá al-nabī al-mukhtār,"
دلائل الخيرات و شوارق الانوار في ذكر الصلاة على النبي المختار, Egypt, 1801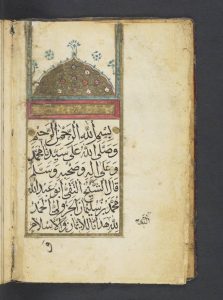 CONTEMPORARY CULTURE COLLECTION
Craig Lentz Public History Ephemera Collection, 1952-2015
Youth Liberation Press Records, 1967-2002
UNIVERSITY ARCHIVES/URBAN ARCHIVES/
CONTEMPORARY CULTURE COLLECTION
John Groutt Commune Research Materials, 1969-1971
With thanks to SCRC staff members Casey Babcock, Brenda Galloway-Wright, Josué Hurtado, Katy Rawdon, Margery Sly, Courtney Smerz, Kim Tully, and Holly Wilson for their 'picks,' and to Ann Mosher for graphic design and production.
–Margery Sly, Director