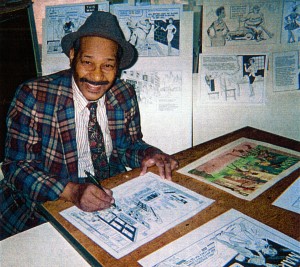 Born in Philadelphia in 1924, Samuel R. Joyner is among a small number of early African-American cartoonists in the United States. His pioneering work influenced many generations of African American comics and commercial artists. While working as a paper boy for the Philadelphia Tribune, his artistic talents were first recognized by publisher E. Washington Rhodes. Following his service in the United States Navy during World War II, Joyner enrolled in the Philadelphia Museum School of Industrial Art (now known as the University of the Arts) to pursue a career as a commercial artist. He graduated in 1948.
After some difficulty finding employment, Joyner succeeded in selling his work to the Philadelphia Inquirer and Pittsburgh Courier. However, he soon realized that he was not fully valued for his creations at these papers because he was not allowed to attach his name to his art work or draw any non-white characters. In the 1950s, Joyner secured employment as an art director for the African American magazine Color. The magazine was originally based in Charleston West, Virginia, but moved its headquarters to Philadelphia in 1954. While working there Joyner gained national attention for his social and political commentary and satire and used it to encourage other African Americans to engage in activities and dialogues toward the defeat of discrimination and injustice.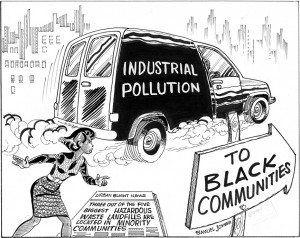 In the 1960s, Joyner operated a print and graphics shop with his wife and four children. He continued to further his education by taking classes at the Pennsylvania Academy of Fine Arts and Temple University. From 1974 until his retirement in 1990, he taught art classes and graphic communications at Rhodes Middle School, and Bok Technical High School in Philadelphia. His work was published in over 40 different publications, and he received awards and recognitions from Temple University, The National Newspapers Publishers Association, and the Houston Sun Times, among other organizations.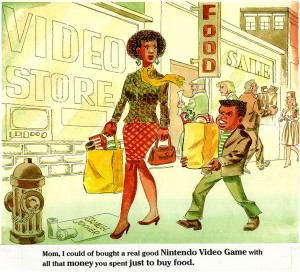 Located in the Special Collections Research Center, the Samuel R. Joyner Artwork Collection includes photographs, original artwork and sketches, posters, news articles, publications, and ephemera, dating from 1947 to 2005. Joyner's art work reveals how greatly influenced he was by the sociopolitical happening in society ,and how he used his talents to challenge racism, discrimination, exploitation, and American political culture in order to give a critical "visual voice" to a range of frustrations in the African American community.
–Brenda Galloway-Wright, Associate Archivist SCRC