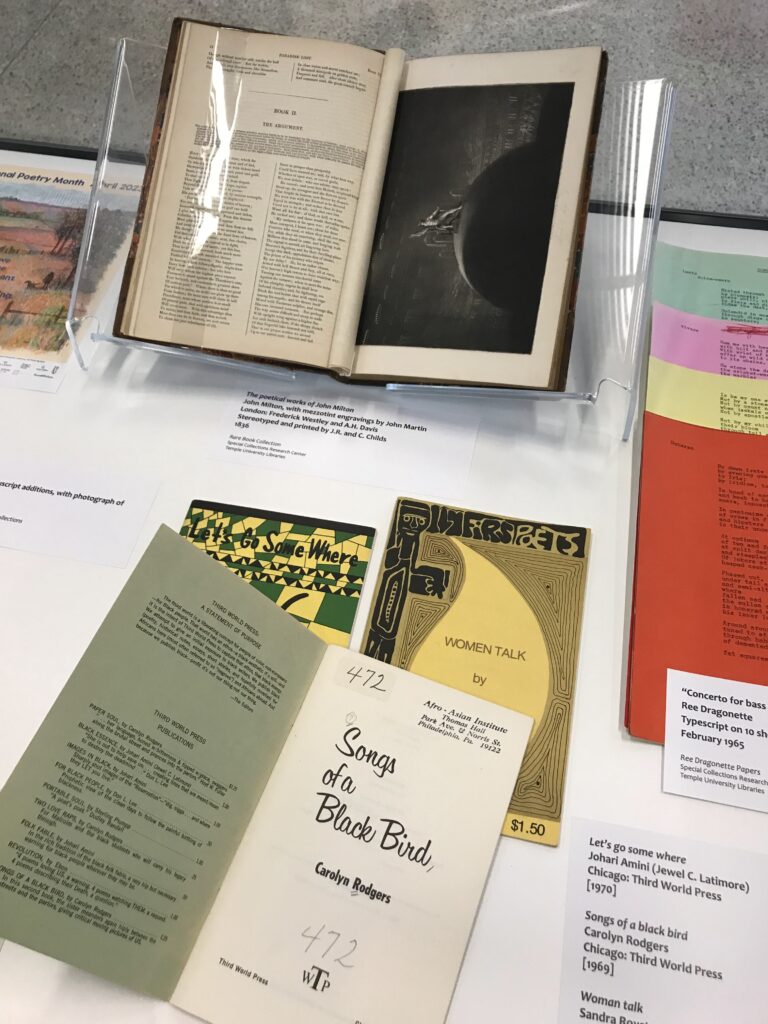 Hosted by the Academy of American Poets since 1996, the National Poetry Month celebration is one of the largest of its kind with poetry lovers, educators, and librarians around the world participating in its various activities and initiatives. Every year the AAP produces a special poster, and this year's poster is designed by Arthur illustrator Marc Brown and features a line of poetry from the U.S. Poet Laureate Ada Limón. For more information, check out the Academy's website.

In celebration of National Poetry Month, we are featuring a few poetry books and manuscripts that represent the myriad ways that poetry can be found in the Special Collections Research Center's collections. The selections can be found in a single case, pop-up exhibit in the SCRC Reading Room on the 1st floor of Charles Library, and can be viewed in April, Monday through Friday, 8:30-5:30.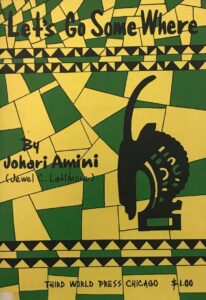 The exhibit includes an 1836 volume of John Milton's poetical works from Temple's rare book collection with striking mezzotint engravings by John Martin. From our Contemporary Culture Collection, there are three volumes of poetry by Black women published by an important Black Arts publishing house, Third World Press, based in Chicago. The selection includes a volume by Philadelphia native and Third World Press founder, Johari Amini. Also exhibited are examples of an illustrated fine press edition of nature poems from our extensive fine press/private press book collection. An artist book that incorporates poetry by Philadelphia book artist Alice Austin and two examples of poetry zines round out the various representative examples of poetry in print.

In addition to these published examples, we are also highlighting two manuscripts by poets Ree Dragonette and Galway Kinnell from our extensive manuscript and archival collections relating to poetry and poets. Ree Dragonette (1918-1979) was a New York-based poet in the 1960s and 1970s who regularly performed with musical accompaniment. The typed manuscript with manuscript additions of her "Concerto for Bass and Poet" is featured. The SCRC also has a small collection of drafts of a poem entitled "The pen," a work by Galway Kinnell (1927-2014), and the first page of these collected drafts is exhibited demonstrating the creative process of a poet.

Happy National Poetry Month and please do stop in to learn more about the SCRC's poetry collections.

–Kimberly Tully
Curator of Rare Books, SCRC