Temple University Libraries' Special Collection Research Center's January 2023 reading room pop-up exhibit commemorates the anniversary of David Goodis' death.
David Loeb Goodis was born in Philadelphia on March 2, 1917, and died on January 7, 1967. He was an author and screenwriter of noir crime fiction, creating short stories, novels, and screenplays.

Goodis was the oldest child of William and Mollie Halpern Goodis, both with Russian-Jewish emigrant roots. Goodis graduated from Simon Gratz High School in 1935. He then attended Temple University and graduated in 1938 with a degree in journalism. Goodis resided in Philadelphia, New York City, and Hollywood during his professional years.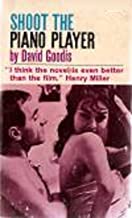 Goodis's first published novel was Retreat from Oblivion (1939). François Truffaut filmed Goodis' 1956 novel Down There as the acclaimed Shoot the Piano Player (1960).

In 1965, Goodis sued United Artists-TV and ABC for $500,000, claiming copyright infringement. He said the movie The Fugitive was based on his 1946 novel Dark Passage. Although Goodis died before the case could be settled, the lawsuit continued to make its way through the courts. Goodis' main beneficiary had also died, so the Goodis estate agreed that the case only had nuisance value and accepted $12,000 to settle. The case is still regarded as a landmark decision in intellectual property rights and copyright law.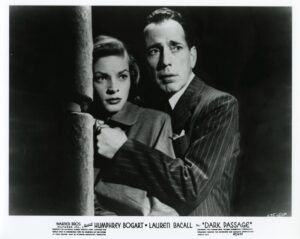 Goodis has become a noir icon, supported by a group of devotees who founded and sponsor NoirCon, a "literary conference devoted to the dark, elusive, and seductive areas of art and life." Around the date of his birth or death, the group also organizes a tour of Goodis-related sites in Philadelphia.
–Margery Sly, Director, SCRC