Elaine Terranova grew up in Philadelphia, the daughter of Nathan and Sadie Goldstein, and studied at Temple University, graduating in 1961 with a bachelor's degree in English. While working as a manuscript editor for J. B. Lippincott & Co., she attended Vermont's Goddard College, earning a master's degree in 1977. Her career shifted from editing to education, and she taught English and creative writing at Temple University until 1987.
Terranova developed a passion for writing poetry and began publishing her works while continuing to teach. Her poems have appeared in various publications including The New Yorker, The American Poetry Review, Prairie Schooner, Virginia Quarterly Review, and Ploughshares. She has also published several books of poetry, including The Cult of the Right Hand (Winner of the American Academy of Poets' Walt Whitman Award for 1990), and Perdido, (2018) with the next, Rinse, is forthcoming in 2023.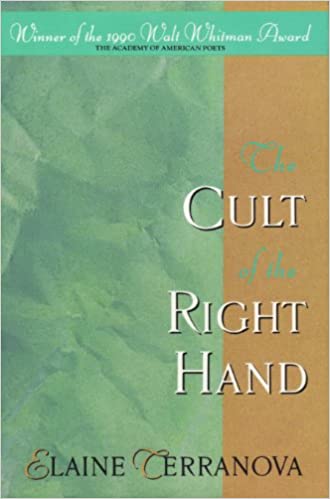 On September 20, 2022, Temple Libraries was pleased to host a reading by Ms. Terranova, followed by a conversation between her and Rebecca Alpert, professor of religion emerita at Temple. Alpert was was among the first women in America ordained as a rabbi, at the Reconstructionist Rabbinical College in 1976. Her primary field of study is American Judaism in the twentieth century, focusing sports, race, and sexuality. View a video of that program.

On October 6, Temple University Libraries Book Club is discussing her memoir The Diamond Cutter's Daughter, Princeton, NJ: Ragged Sky Press, 2021, about growing up in Philadelphia.
The Special Collections Research Center celebrates Ms. Terranova's life and work with a pop-up exhibit in the reading room in Charles LIbrary. The exhibit, up for the month of October, presents a small sampling of material from her papers, which she donated to the Libraries in 2020.
–Margery Sly, Director, SCRC