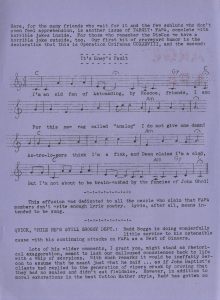 Amateur Press Associations, or APAs, began in the late nineteenth century as groups of amateur printers. The first APA was the National Amateur Press Association (NAPA), founded in 1876. The associations function by distributing "mailings" containing materials created by its members, copied (if necessary), and compiled by a central person. The   compiled submissions were mailed back out as a packet to members, along with the association's official organ or "memberzine," which generally lists the titles and author/editors of pages of the publications included in the mailing, a membership roster of active members, and updates and reports from the APA editor.
Science fiction APAs began in the 1937 with the Fantasy Amateur Press Association (FAPA), established by Donald A. Wollheim and John B. Michel, and quickly became integral to science fiction and comic book fandom.  Comic book fandom, especially in the 1960s and 1970s,  was largely defined by fanzines and APAs. APAs continue to thrive in the digital age, sending out their members' creations, which include newsletters, zines, drawings, and other formats. While many APAs continue in physical form, some are now published as "e-zines" online.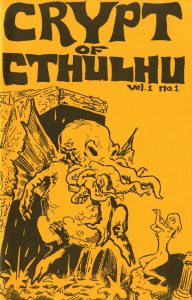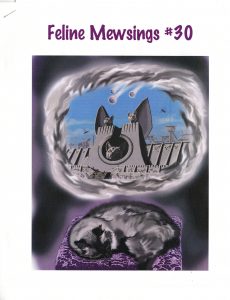 Temple University Library's Special Collections Research Center's Fantasy Amateur Press Association Publications collection contains issues of the association's mailings from 1963 through 2009, including its memberzine, The Fantasy Amateur.It is the longest- running APA. The Esoteric Order of Dagon Amateur Press Association (not to be confused with the occult group Esoteric Order of Dagon or the Australian zine of the same name), was established in 1973 by Roger Bryant, and is dedicated to scholarship and writing related to the author H. P. Lovecraft. The SCRC's collection of Esoteric Order of Dagon Amateur Press Association Publications contains an almost complete run of issues of the association's mailings from 1979 through 2009, including the APA's memberzine, titled at various times The Cry of the Cricket and Nuclear Chaos.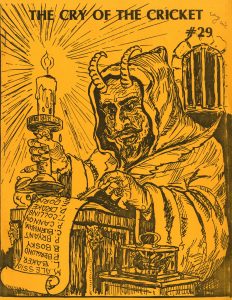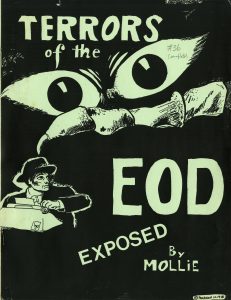 These collections of APAs complement SCRC's other collections related to the history of science fiction fandom. In addition to files of ephemera from science fiction conventions and three fanzine collections (the Science Fiction Fanzine Collection, Sue Frank Collection of Klingon and Star Trek Fanzines, and the Women Writers Fan Fiction Collection), SCRC also holds the papers of Carlos Roy Lavender, aerospace engineer, science fiction fan, frequent convention attendee and organizer, author, founder of Midwestcon, and member of First Fandom. SCRC also hold a large number of books by and about H. P. Lovecraft, as well as the Arthur Langley Searles Collection of H. P. Lovecraft Research Files.
–Katy Rawdon, Coordinator of Technical Services, SCRC. With thanks to Michael Rawdon, brother and former APA contributor.