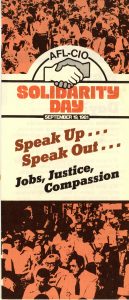 Spanning nearly seven decades in the twentieth century, the Harold Ash Papers in the Special Collections Research Center document  Ash's career and interest in labor unions in the United States.
Harold Ash was educated in Philadelphia and Atlantic City schools before attending Temple University. In 1934, he began his involvement with American labor unions,  becoming a staff member of the Congress of Industrial Organizations (CIO) and the American Federation of Labor and Congress of Industrial Organizations (AFL-CIO).
Ash actively followed the work of organizations representing teachers and industrial workers throughout the country. By corresponding with and collecting the materials of unions and federations as they sought to defend their rights and interests, Ash created reference files he could draw upon when tasked with assisting these groups.

Until his death in 2010, Ash served both educational and industrial unions. Portions of the Harold Ash Papers document his committed role as federation negotiator for the Philadelphia Federation of Teachers (PFT) and the Pennsylvania Federation of Teachers (PaFT) during his time as a staff member of the Industrial Union Department of the AFL-CIO. Due to his experience with collective bargaining contracts, Ash received many thank-you notes in response to his assistance with  teachers' organizations all over the United States, and the collection contains many agreement drafts and final agreements that Ash had a part in.
Additional material in the collection chronicle Ash's work with the Telephone Workers Organizing Committee, Insurance and Allied Workers Organizing Committee (IAWOC), Industrial Union of Marine and Shipbuilding Workers of America (IUMSWA), and various other national unions. Ash also served as a teacher in Division of Extension, School District of Philadelphia, and compiled bargaining course materials for college students, federations, and individual workers alike. Materials touching on matters of race, gender, and religion suggest an interest in the array of issues facing workers in all fields.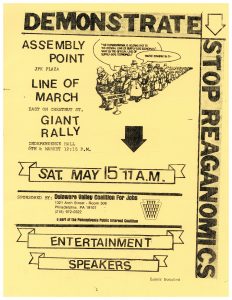 Ash was not alone in his dedication to labor organization—his wife Martha also took part in union efforts, running as a delegate on the United Bargaining Slate of the PFT.
— Sarah Lerner, SCRC student worker