Monitoring Infiltration in a Stormwater Basin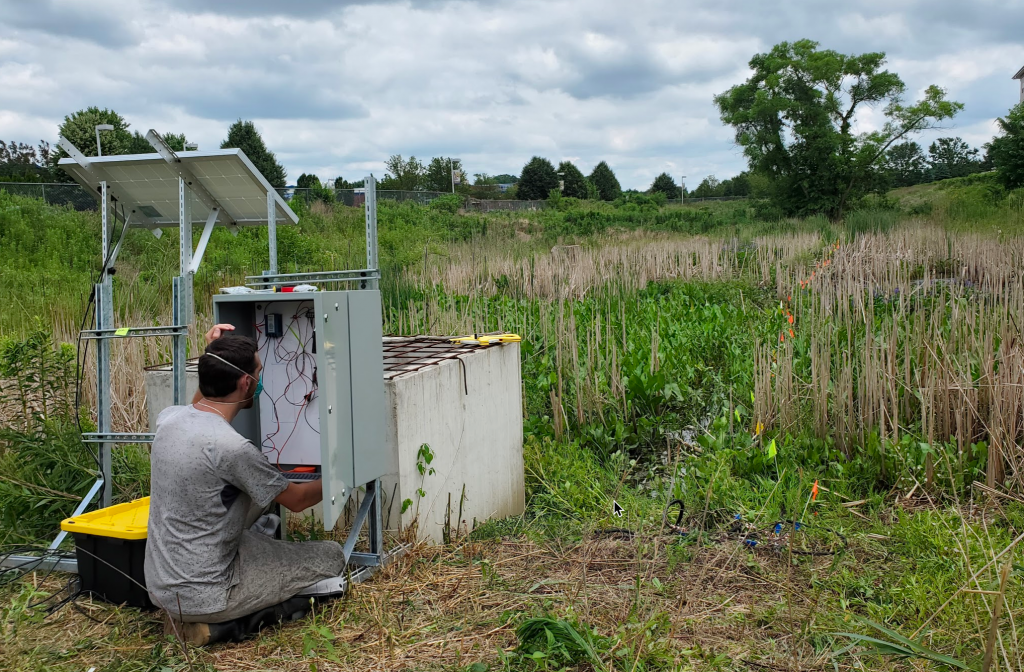 Covid 19 dominates all aspects of our lives right now, but field work must go on!  Recently Dr. Laura Toran,  PhD candidate Gina Pope, and I helped masters student Kyle Collins (above) install a long-term electrical resistivity tomography (ERT) monitoring system in a stormwater retention basin in a suburb north of Philadelphia. Kyle hopes to using time-lapse ERT to determine where the accumulation of fine sediments in the basin is affecting infiltration.
It was humid and over 90 degrees Fahrenheit all day, so wearing mask was not fun, but social distancing was not.  Who wants to get close in that heat?
Mischief in the Woods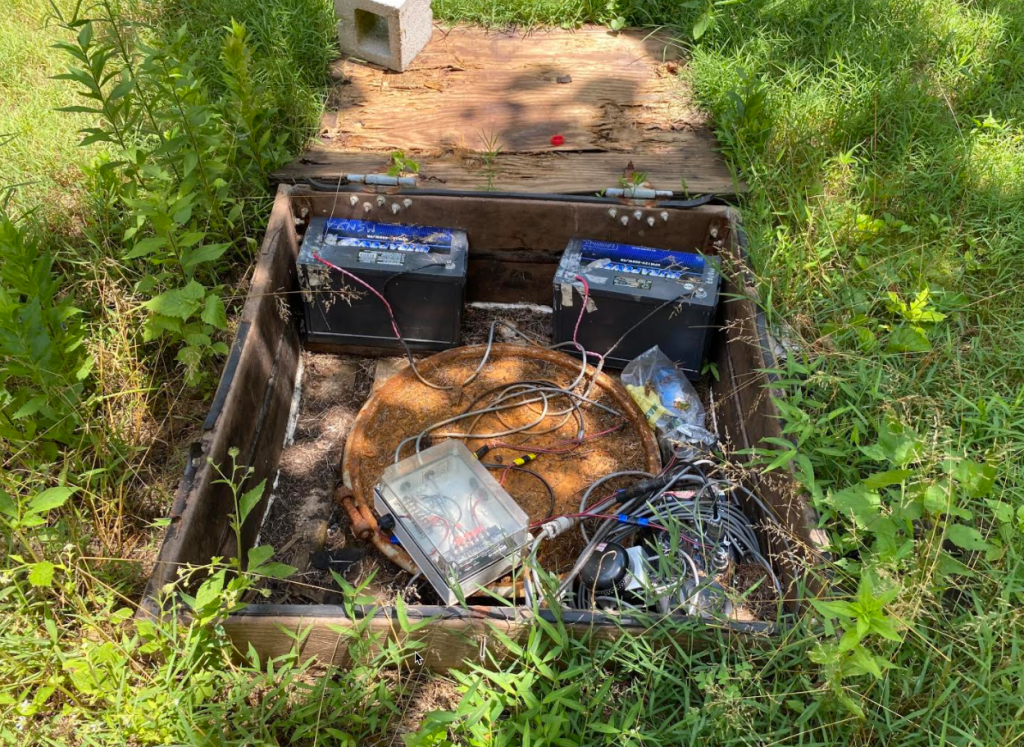 A couple weeks ago I received this email along with the above photograph:
"We are having a bit of an issue with teenagers or groups from the local community setting up huge party sites in the woods around campus. Is the attached picture from your research? If not, do you know of anyone working in the woods?"
I immediately recognized my seismograph station located in on Temple University's Ambler campus. Needless to say, the top is not supposed to be open.  At the nearly the same time I received this message from the seismograph technician at Lamont-Doherty who support the network:
"It looks like the site went offline, though the building radio is functional. I'm still here through October and trying to get the stations as autonomous as possible. Any chance of getting eyes on the station to see if something got chewed or submersed again?"
Well, I don't think the kids chewed any of the cables, but I'm pretty sure I know why the station went off line.
Such are the joys of geophysical field work during a global pandemic!