Many events in Philadelphia are centered around the one book, one Philadelphia program. To encourage students to attend these events we need to get them to read the book, which in 2022 is Quiara Alegría Hudes' memoir, My Broken Language. Donnell Powell, director of GenEd's Philadelphia Experience program (PEX) came up with the idea of installing a series of tiny libraries across Temple's campus and stocking them with the year's selection. While initially seeded with the "one book," these would also act as leave-a-book, take-a-book libraries to promote reading. Donnell commissioned current and former Temple art students to decorate the libraries, turning them into works of art. The Nutshell will soon publish an article with more information.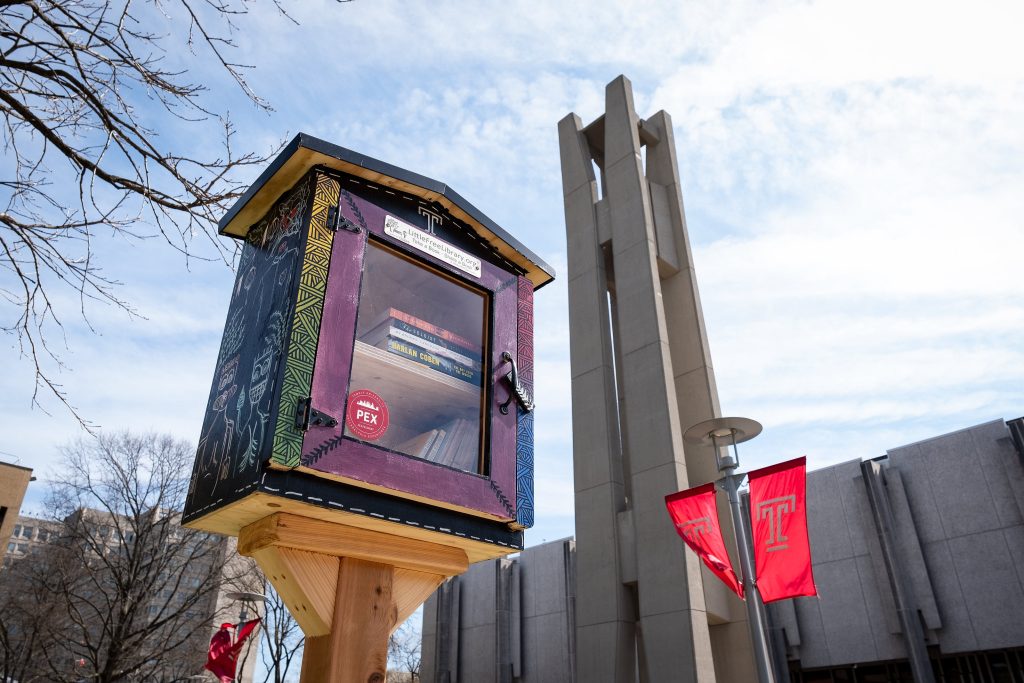 Faculty are encouraged to contribute from their own often over-flowing bookshelves any works they feel would interest students. Drop then into whichever tiny library is convenient. PEX student workers will check that the libraries are stocked, moving books between them as needed.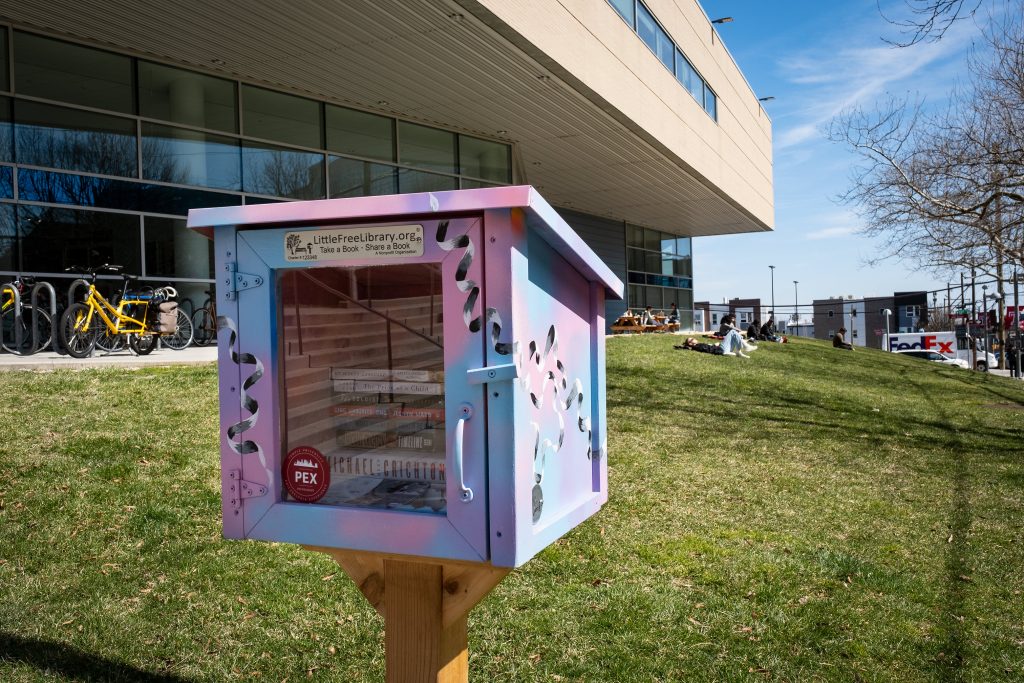 In addition to the stationary tiny libraries, GenEd has purchased a custom book bike to bring a mobile tiny library to wherever student congregate. The bike is actually a tricycle with a large box on the front that opens to into a book display.  Keep an eye open for this tiny library on wheels as soon as the weather warms!