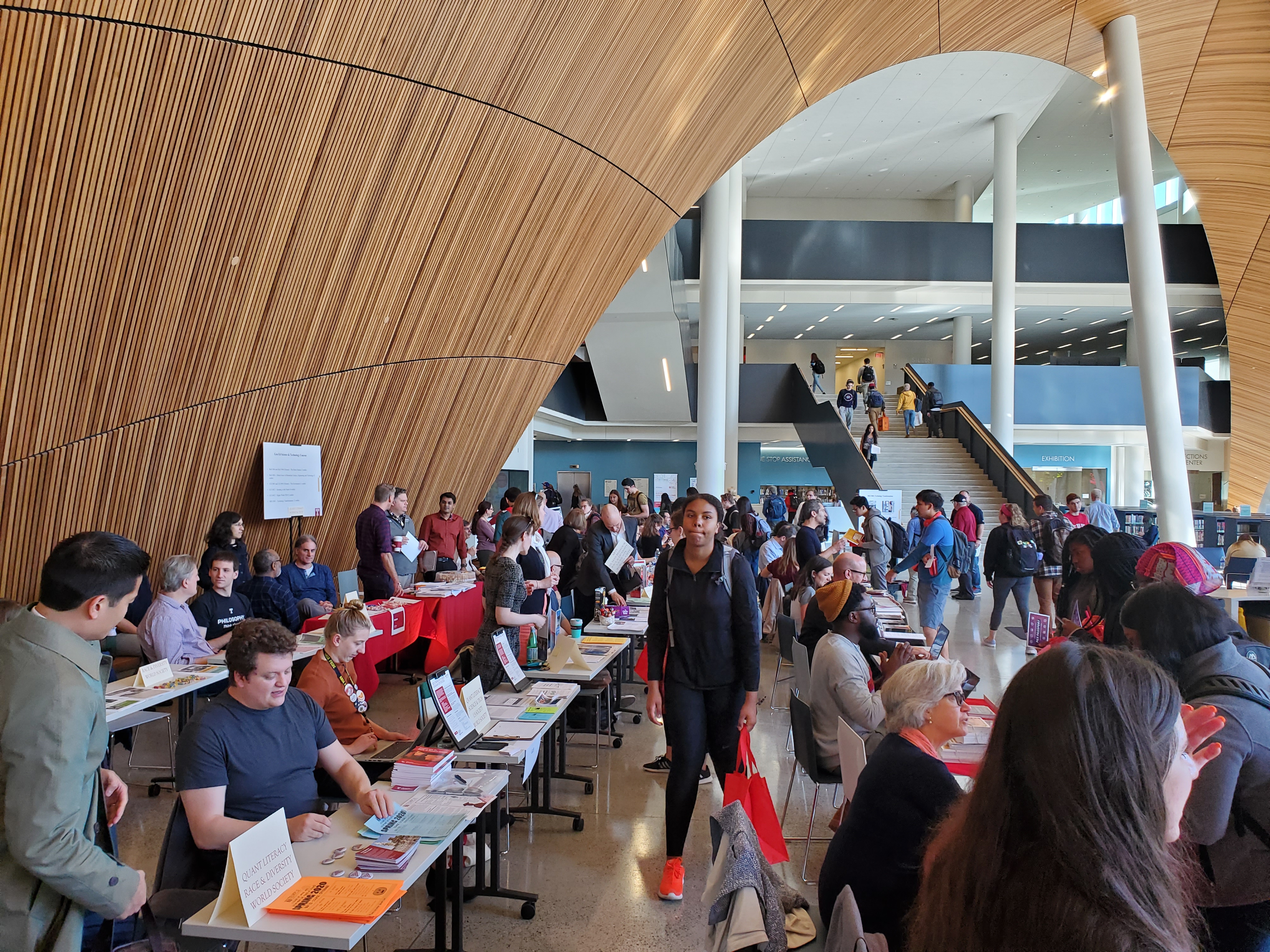 This October GenEd held its first ever course fair in the main atrium of the newly completed Charles library. Faculty and student helpers from across the university shared information with incoming students about exciting GenEd offerings in their departments, including GenEd courses available online and that can be taken while studying abroad. Donnell Powell, the new PEx Coordinator was on hand exhorting all students to take advantage of free or reduced admissions to Philadelphia's cultural treasures, whether currently currently enrolled in GenEd courses or not.
Of special note were the five new Limited Edition GenEd courses:
High-hanging Fruit: Innovative Solutions to Wicked Social Problems
From Page to Stage
Experiencing the Arts in Philadelphia
Sounds of Philadelphia
Moneyball: An Intro to Sports Analytics
These brand new courses that will be available in Spring 2020.
Held a beautiful setting, with lots of give-aways, free food, and timely information — preregistration starts next week — the GenEs Course Fair attracted hundreds of students, and is sure to be repeated again next year!