You can now create an account in Refworks using your institutional login (TU AccessNet). If you already have a Refworks account, you can associate it with your institutional account.
Creating a new account: https://refworks.proquest.com/

Choose Temple University, login using your AccessNet, provide email and name, and Voila! You've got an account!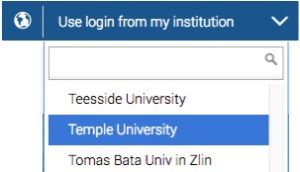 Associate an existing accounting: https://refworks.proquest.com/ 
Log in using your existing account, click on Settings and then on Associate Credentials

Questions? Contact Fred Rowland