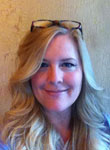 [ensemblevideo contentid=pHo_nHLDaEqNoDaJk4YJmQ audio=true showcaptions=true displayAnnotations=true displayattachments=true audioPreviewImage=true]
When you hear the word "Detroit", it's a little like watching a pebble thrown into a pond. First you see the pebble hit the water and then you see the waves echoing from a rapidly disappearing center. Detroit serves as a euphemism for race relations gone bad, or the failure of liberalism, or the wreckage of surburbanization and globalization, or the mismanagement of the auto industry, or the problems of urban America, or the decline of unions. Take your pick. Though always freighted by heavy symbolism, the exact meaning of Detroit depends on your political persuasion.
When Detroit declared bankruptcy in 2013, the news reporting of this weighty event was very superficial, lacking in historical context and social and racial complexity.  Perhaps when a city is a euphemism for so much else, a review of its history seems redundant. In order to correct some of this reporting, I thought I'd invite African American Studies Professor Heather Ann Thompson, author of  Whose Detroit? Politics, Labor, and Race in a Modern American City (Cornell University Press, 2001), to discuss the history of Detroit. Professor Thompson moved to Detroit as a teenager and developed a lasting love and fascination for the Motor City. Still a focus of her research, she is moving back to Detroit and starting a new position at the University of Michigan in Ann Arbor in the fall of 2015.
I spoke to Heather Ann Thompson on Tuesday, February 25, 2014.
Audio Embed Code