SAFE: Social distancing and advocacy for personal protective equipment and employment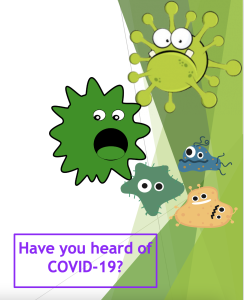 This study is looking at developing a training intervention called The SAFE Program for people with Autism Spectrum Disorder (ASD) and/or Intellectual and Developmental Disabilities (I/DD) that targets behaviors to increase safety and prevention of airborne diseases such as COVID-19 in the workplace. The SAFE program provides training in an easily understood format for those with ASD and/or IDD. It focuses on teaching specific behaviors to reduce the risk of acquiring and transmitting COVID-19 and other airborne diseases. Training is provided by a Peer Support Specialist with lived experience of ASD and/or IDD.
More info to come and the study proceeds.