What is this study about? 
Getting services at home or in the community is important for people with disabilities. To make those services better, we need to know if and how the services are working. We are testing measures that include questions about how well Home and Community-Based Services (HCBS) are helping people live the lives they want. We need your help to make sure the measures provide valuable information.
What are the Eligibility Criteria?
Be at least 18 years old.
Have a disability and receive services or supports for the disability.
Provide consent or assent (if not your own legal guardian).
Be willing to take part in a 60-90 minute interview at three separate times over a 1-year period.
​What are participants asked to do?
In this research study, we will meet with you over videoconference or in person. We will talk with you and ask questions about some important areas of your life (ie. Employment, Social Connectedness, Meaningful Activity, etc. )
Is there payment for participation?
Everyone we interview will get a $10 gift card.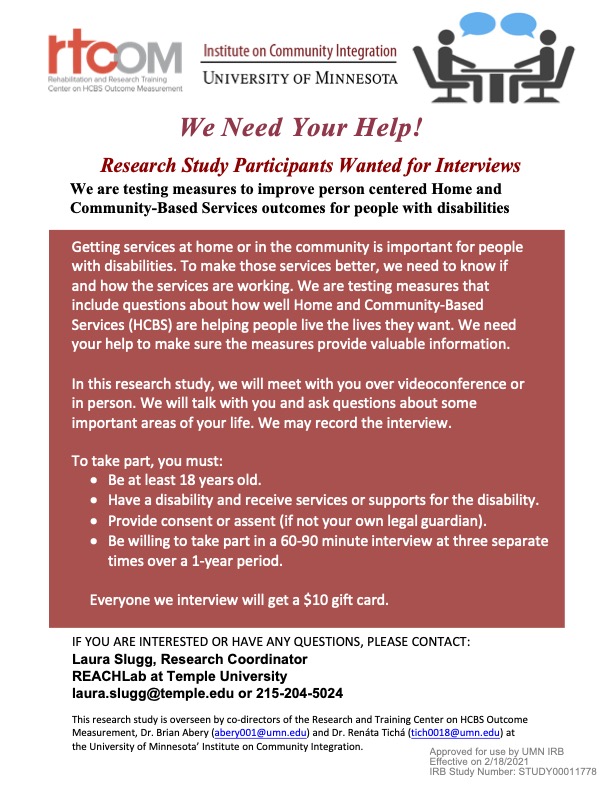 This research is funded by the NIDILRR, federal grant # 90RT5039.