Landscape lessons: Tales of GIScience shaping public policy and public policy shaping GIScience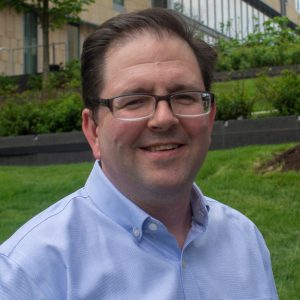 GIS Day presents an opportunity to reflect on 50 years of innovations in the geographic information sciences and the impacts of these innovations. Building on examples from decades of research at Rutgers, Dr. Tulloch will talk about ways that GIS has been developed since its inception as a tool designed for impact. Revolving around examples from planning and design, health and healthcare, and GIS institutions, the primary avenue for these impacts is public policy. Finally, this presentation will ask whether the future of GIS and public policy can or should be informed by these lessons from past experiences.
Dr. David Tulloch is an Associate Professor of Landscape Architecture in Rutgers' School of Environmental and Biological Sciences. As Associate Director of the Grant F. Walton Center for Remote Sensing and Spatial Analysis (http://www.crssa.rutgers.edu/) he oversees the GeoHealth Lab group. He is a national leader in geodesign with decades of research combining environmental planning, regional design, and geospatial technologies for projects on environmental quality, human health, and policy has been recognized with the highest research award given by the US Council of Educators in Landscape Architecture (CELA). Dr. Tulloch is fellow of both the Honors Program in Rutgers' School of Environmental and Biological Sciences and the Rutgers Leadership Academy.