Dr. Aunshul Rege, CARE Lab Director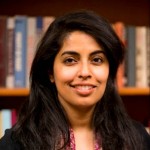 Dr. Aunshul Rege is an Associate Professor in the Department of Criminal Justice at Temple. Her research has been funded by several National Science Foundation (NSF CAREER, NSF EAGER, NSF CPS, NSF SaTC EDU) and Department of Energy/Idaho National Lab grants. Her work focuses on critical infrastructure and cybersecurity, cyberadversarial decision-making and adaptation, ransomware, social engineering, and cybersecurity education. She is the organizer and host of the summer social engineering competitions for high school, undergraduate, and graduate students. Her cybersecurity awareness and training efforts extend beyond higher education to include working with youth, elderly, and previously incarcerated individuals via partnerships with local nonprofits.
Dr. Rege has a B.Sc.(2002) in Computer Science from the University of British Columbia, and worked for two years as a software engineer. She also holds a B.A. (hons.) (2006) and M.A. (2008) in Criminology from Saint Mary's University in Halifax, Nova Scotia. She completed her M.A. (2010) and Ph.D. (2012) in Criminal Justice from the Rutgers School of Criminal Justice. She has been featured on BBC World Service, WHYY/ PBS/NPR's Studio 2, the David Bombal's show, Technical.ly, and the BBC/CBC Podcast "Love, Janessa", and her work has been recognized in Security News, Dark Reading, and AARP to name a few. She currently serves as the Research Lead for the Social Engineering Community at Defcon. She also serves on the Advisory Board of Raices Cyber, Black Girls Hack, and Breaking Barriers Women in Cybersecurity.
For more information visit: Dr. Rege's Website
var sc_project=11402088;
var sc_invisible=0;
var sc_security="e3831152″;
var scJsHost = (("https:" == document.location.protocol) ?
"https://secure." : "http://www.");
document.write("");