By Dr. Synatra Smith
Would you like to enhance the digital visibility of artists in your city? Wikidata is a linked open data platform that stores the structured data that connects to other Wikimedia projects like Wikipedia. It's used in the Google Knowledge Graph that appears on the side of your screen when you search for a particular topic. 
If that made no sense to you, you're in good company. When I started this project I had no idea how to even get started. I was sent quite a few resources and found a few others to train myself, but none of them included a simple "How to" guide that quickly broke down the process. 
Ten hours worth of video content (including this really helpful three-hour video entitled "A Gentle Introduction to Wikidata for Absolute Beginners" that I absolutely recommend checking out) and weeks of struggling through the Wikidata SPARQL tutorial later, and I was finally ready to get this project off the ground. I designed a project to enhance the digital visibility of Black artists in Philadelphia. I'm currently the CLIR/DLF Postdoctoral Fellow in Data Curation for African American Studies at the Philadelphia Museum of Art Library and Archives and Temple University Libraries Loretta C. Duckworth Scholars Studio, so naturally I started with those collections and looped in a few others. 
The Scholars Studio applied to be a host site for the LEADING Fellowship through Drexel University's Metadata Research Center. We decided to use this Wikidata project in our application which resulted in me being listed as the primary mentor for the project. We selected two fellows, Dr. Rebecca Y. Bayeck, the CLIR Postdoctoral Fellow in Data Curation for African American and African Studies Schomburg Center for Research in Black Culture, and jay winkler, Assistant Archivist at the University of Michigan's Inter-university Consortium for Political and Social Research, have been working with me and the other Temple University Libraries mentors, Alex Wermer-Colan, Holly Tomren, and Marcus Bingenheimer, to continue adding local Black artists to Wikidata and to query the database using SPARQL and Python to develop a number of visualizations around research questions developed by the fellows. 
But first! They had to suffer through the hours worth of content I endured and organized neatly into a folder for them.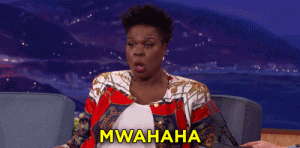 Lucky for you, they created some very helpful guides that explain a bit more about what Wikidata is and how to edit it, how to write a query in order to create datasets directly from Wikidata, and some interesting visualizations that demonstrate why we even do this work in the first place. In this post, I'll guide you through the overall steps to design the project: (1) define the objective and scope, (2) identify data sources, (3) research and blogging, and (4) seek opportunities for collaboration. Check out Rebecca and Jay's posts that explain how to edit, query, and visualize Wikidata in more detail.
Step 1: Define the objective and scope
I identify as an Afrofuturist cultural preservationist but formally I'm an anthropologist and GLAM professional with a specialization in Black art, history, and culture. This Wikidata project developed out of my postdoctoral fellowship's goal to evaluate, document, and help curate the Philadelphia Museum of Art's data, data sources, and research on its African American art, artists, collections, and holdings. I've expanded the scope of my work from "African American" to "Black" so that it includes people of African descent regardless of nationality. My immediate interest is local Black artists, but I decided to open that up, as well, because there were only seven Black women included in that dataset.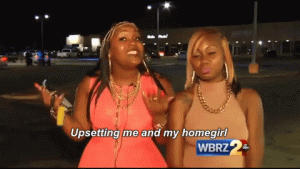 Step 2: Identify data sources
My first data set came from the Philadelphia Museum of Art, which was a component of an ongoing initiative to ensure each of the constituents in the collections management database have a PMA Entity ID associated with their record. The Philadelphia Museum of Art's Cataloging and Metadata Services Specialist, Alexa Vallejo, wrote a query to pull all of the African American artists from Wikidata that are in the Philadelphia Museum of Art's collection. She split them into two tabs to represent those who were born in or lived in Philadelphia and those who are not associated with the city. In total, there are 53 local African American artists and 196 non-local African American artists in the collection. Within the list of local artists, seven are women so I decided to include the 53 non-local African American female artists, as well. 
Another fellowship goal is to evaluate, test, and develop projects to integrate the Philadelphia Museum of Art's collection with the Temple University Libraries Charles L. Blockson Afro-American Collection, so I reached out to the Blockson Collection's archivist Leslie Willis Lowery who provided me with a list of 28 names. Alexa also researched a number of local institutions to identify 83 additional artists to be included in the list, and Mural Arts Philadelphia provided a list of 121 Black artists who have worked with their organization. After accounting for duplicates we ended up with a list of 298 (mainly) local Black artists.


Step 3: Research and blogging
When editing Wikidata, many of the statements require a reference URL as a citation. If you're pulling information directly from the internet, you can simply use that link. In my case, the bulk of my research has been coming from books. In order to provide a citation link I've been writing a blog post with bibliographic references about each of the artists from the Philadelphia Museum of Art dataset, which is published on the Philadelphia Museum of Art Library and Archives LibGuides blog. The link to that post is used as the reference URL for any information that's added to each artist's Wikidata record.
Step 4: Seek opportunities for collaboration
In February 2021, the Philadelphia Museum of Art Library and Archives and Temple University Libraries hosted a cross-institutional Wikidata edit-a-thon via Zoom to train attendees on how to edit Wikidata and why it's important for our work in libraries and archives. Wikipedians Mary Mark Ockerbloom and Doreva Belfiore developed the training portion of the event with resources and facilitation and Alexa and I each presented why Wikidata is important to our work.After the group training, we split into breakout rooms with librarians and archivists assigned to each room so that participants could do some live editing and ask any questions that may have arisen. Teamwork makes the dream work! 
And that's the four step process! Define the objective and scope for the project, identify your data sources, do further research on your data points to flesh out those Wikidata records, and find ways to collaborate across institutions to scale the project up. If you're interested in designing your own Wikidata project and have questions, feel free to reach out to me at synatra.smith@temple.edu. Also, don't forget to check out the posts Rebecca and Jay wrote that explain how to edit, query, and visualize Wikidata.