Each year, the U.S. Fulbright Program makes awards to faculty, staff and students at higher education institutions throughout the United States who are seeking to expand their cross-cultural competence abroad via graduate study, research, teaching, or carrying out special projects. Over 135 countries worldwide participate in this program.
This year, Temple was again recognized as a top producer of Fulbright's for students with 16 Fulbright recipients, a tie for the highest number of student winners in the university's history.
Temple faculty and staff have also been taking advantage of the Fulbright Program. If you are a faculty member, let the examples below inspire you to apply.
---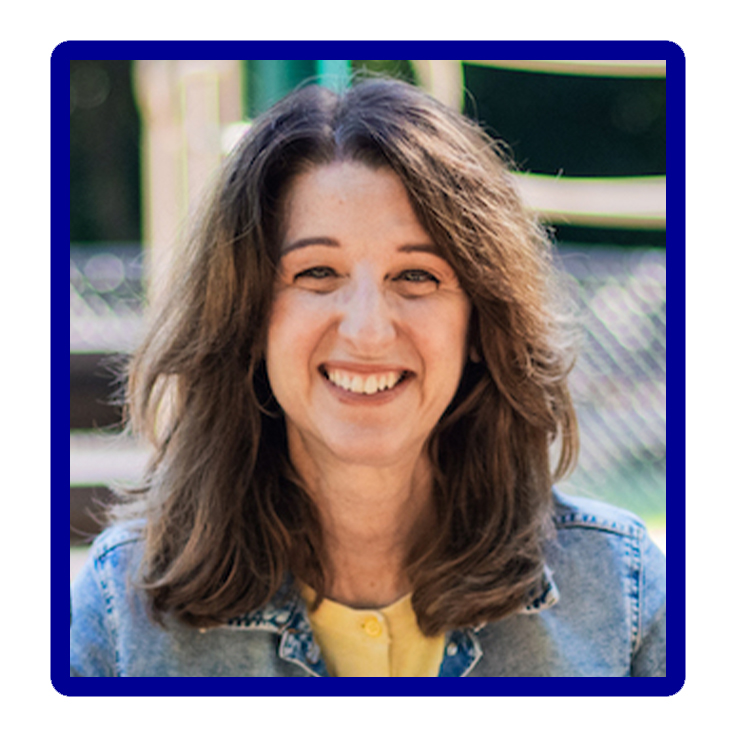 Sherri Hope Culver
Building bridges between cultures.
Title: Associate Professor of Instruction, Media Studies and Production
Research: Children's media and media literacy
Fulbright Status: A 2022-2023 Fulbright awardee in the Global Scholar Program, which requires that a project be hosted in at least two countries.
Why she applied…
Culver sought a Fulbright not only to expand her research internationally, but also because of the direct impact the Fulbright could provide in helping her develop a certificate in children's media for the Klein College of Media and Communications.
Her experience in the program so far has convinced her if someone has a compelling reason to become a Fulbright Scholar, they shouldn't hesitate to apply.
"I used to think 'how could I ever get this?' since it is such a prestigious award and my research interest is so specific," said Culver. "But with awards like this you have to try—there's no reason not to," she added.
Global aspect of her research…
From the various types of Fulbrights she could apply for, Culver chose the Global Scholar Program. That meant she needed to find multiple countries looking for someone with her skills to host her visits.
From the wide array of possible locations, she chose Brazil, the United Kingdom and Australia and started her research in September 2022.
Why she chose these locations…
She decided on Brazil, the UK and Australia based on the strong leadership in children's media in these countries from creators, writers, producers, production companies and the education community.
What her research involved…
In each of the countries she visited, she applied the question, "What does quality children's media mean to you?" to guide her conversations with diverse industry leadership. Her goal was to figure out how each country's media reflects its values in a relevant and authentic way for children.
According to Culver, this research is crucial since children consume vast amounts of media content while at the same time, navigating their own identity development. The content they consume influences and helps shape their behavior and future.
Currently, Culver is synthesizing the information she gathered from each of the places she visited or will visit soon into a paper for publication. She intends to use the paper in her Temple classes to teach students interested in the new children's media certificate she is developing. Culver also plans to write a book about how parents can teach their children about media.
What she gained as a Fulbright Scholar…
"What I ultimately want is for kids to have the best content possible, and I want Temple students to be inspired to make that content," said Culver.
She is grateful for the inspiring gift that her Fulbright provided her through deep immersion in a subject she's passionate about and through the connections she was able to make with diverse people who share her passion for children's media. Culver wants others to have an experience like hers in a subject they care about.
Her belief is strong that earning a Fulbright is not only helpful for one's own betterment, but also for the world. Opportunities to meet people through travel and discuss important topics help to build bridges and reduce gaps between people.
Next steps…
She continues her research this summer with the Australian Children's Television Foundation. She worked as a visiting scholar with Western Sydney University during her trip to Australia in December. This final visit will conclude her travels and she will begin writing up her research.
Read more: Professor Sherri Hope Culver Selected To Be a Fulbright Global Scholar – Klein College of Media and Communication
---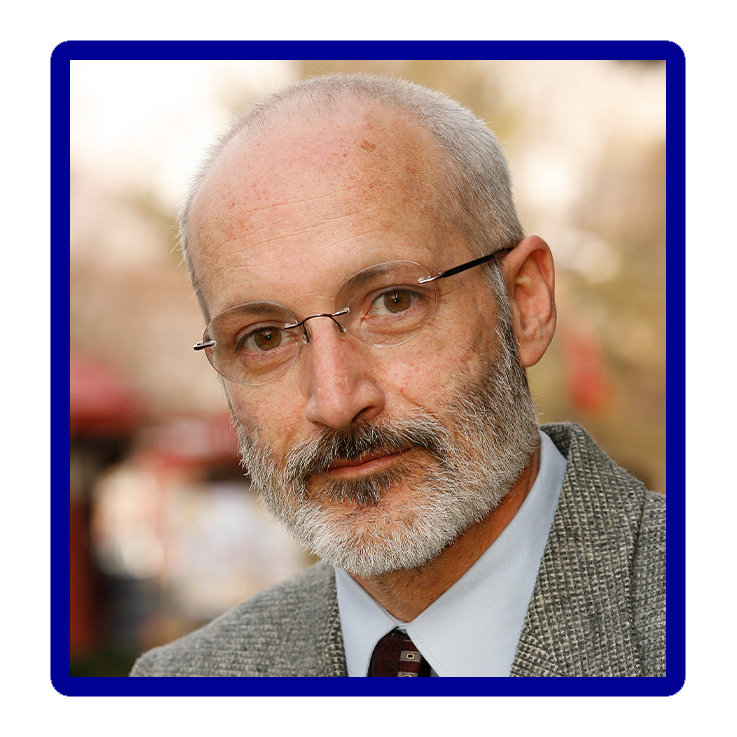 Martyn J. Miller
The importance of cross-cultural competence.
Title: Assistant Vice President for Global Engagement and occasional instructor of the university seminar in Global Citizenship.
Research: Reviewing and suggesting strategies for implementing bilingual Chinese–English instruction in higher education institutions throughout Taiwan
Fulbright Status: Selected as a Fulbright Specialist by National Taiwan University (NTU) for a 7-week period beginning in November 2022.
Why he was selected…
Taiwan recently set the goal of becoming a Chinese-English bilingual country by 2030 in preparation for becoming more competitive globally and for offering no less than 50% of English as a medium of instruction (EMI) in institutions of higher education throughout the island also by 2030. Within that context, Miller, whose many years of experience overseeing Temple's Center for American Language and Culture gave him the needed experience, applied for a Fulbright to help advance this goal.
According to Miller, the host institution, National Taiwan University, was interested in his help not only because of his experience, but also because of his bilingual background. Raised in Lebanon, he speaks both Arabic and English; in addition, his entire career has involved management of English language programs and working with international students.
What he did there…
He reviewed, discussed, and critiqued NTU's plans for carrying out their English as a medium of instruction (EMI) goals with NTU faculty, students and staff. Those conversations made him realize that NTU's plans were based on government-mandated key performance indicators (KPIs) rather than on authentic input from the constituents (faculty, students and staff) who will be most affected by having 50% of their courses taught in English by 2030.
What he concluded…
Towards the end of his 7-week Fulbright, he understood the value of shifting the focus of his conversations from EMI to the need to understand the significance and impact of understanding the culture of the target language, in this case English, to be successful at learning the language.
"You can't understand a language without appreciating its culture or a culture without understanding its language," said Miller.
Miller grasped that for Taiwan to achieve its objectives of Chinese-English bilingualism, the country needs to instill cross-cultural understanding about and competence in English not just at colleges and universities, but across the entire island. His reasoning: internationalization occurs outside of classrooms as much as it does within.
Also, Miller found that plans were being implemented without questioning the premises of or research underpinning those plans. As a result, he emphasized to those with whom he met the need to learn how to ask the right and difficult questions. To be able to develop and implement the most effective EMI program possible, such questions require examining the premise of the bilingual program itself.
What he gained…
He found it fulfilling to help his NTU colleagues understand that asking the right questions is the best way to learn.
Miller hopes his question "How can bilingualism and cultural competence together contribute to Taiwan's global competitiveness?" can expand the focus of Taiwan and NTU's approach to using language as a learning tool.
"This is professionally the most life-changing experience I've had in very many years," said Miller.
Miller recommends that despite the time and effort required to apply–letters of interest, essays, references, and a lot of waiting–because of the long-lasting impact of this opportunity on his career and life, others should still consider applying too.
Read More: Global Engagement AVP Martyn J. Miller Receives Fulbright Specialist Award – OWLTOPIA
---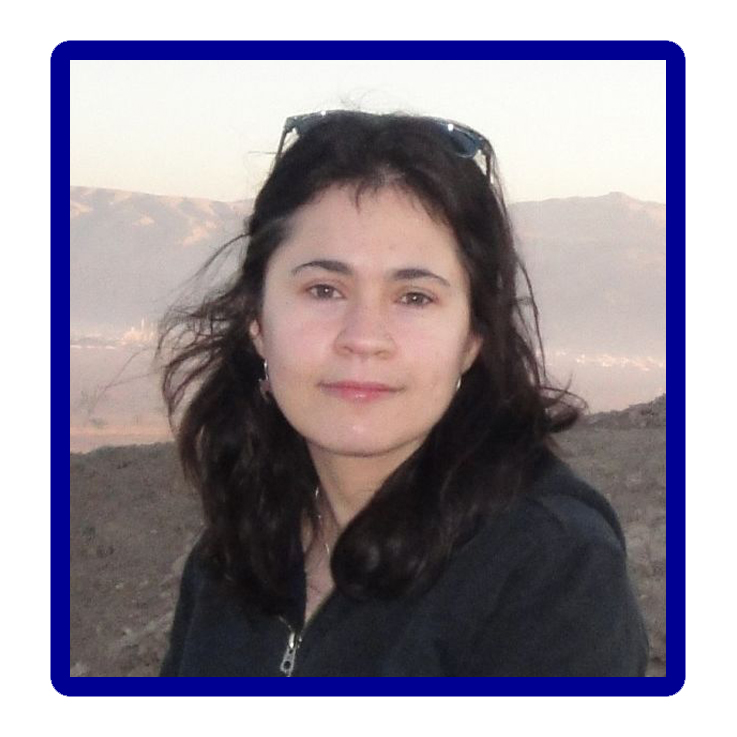 Kimberly Williams
Enabling more discoveries.
Title: Chair and Associate Professor of Anthropology and Director, Center for the Humanities at Temple (CHAT)
Research: Excavating mortuary monuments in Oman (since 2008), specializing in early Bronze Age monuments dating back to 3200 B.C.
Fulbright Status: As a Fulbright ambassador, she helps recruit students and faculty at events, and assists those interested to apply. She was a Fulbright scholar in 2015, but her research has been ongoing for over a decade.
Why she applied…
To carry out her research. Williams leads Temple students and researchers from Sultan Qaboos University (SQU) in the Sultanate of Oman. Before the Fulbright grant, she spent much of her limited program time in Oman with students, making the needed arrangements when they first arrived each year. The Fulbright helped her to make connections and set up everything ahead of time.
The resulting extra time has enabled her, together with her team, to carry out an intensive survey and excavation of materials, and to make more discoveries. Also, the new connections she made facilitated her research.

"Fulbright's support was needed for a longer field season because we could only work in Oman during winter for 5-6 weeks between classes," said Williams.
How Fulbright advanced her research and connections…
Williams' discoveries have been complemented by the many opportunities her Fulbright has given her to connect with and develop lifelong relationships with others including long-term collaborations with archaeologists at SQU as well as with local Omani people.
Her Fulbright award has also led to expanded collaboration outside of her research, resulting in a Memorandum of Understanding (MOU) between Temple University and Sultan Qaboos University.
What she discovered…
In January 2018, after the completion of her Fulbright, Williams and her team excavated a tomb from the Umm An-Nar period which dates to approximately 2500 B.C. They found a silver ring which she took to the Oman National Museum in 2019 to have cleaned.
After it was cleaned, she noticed a visible Indus bull stamped on the back of the ring that was a tipoff that this discovery was groundbreaking. Mostly, this symbol is found in the Indus region (today located outside of India and Pakistan) where the ring was believed to have come from. Finding the bull symbol in Oman indicates a history of significant past trade with other settlements in and around the Arabian Peninsula, something without prior evidence.
She shared her finding with her colleagues at the European Association of South Asian Archaeology and Art in Barcelona last summer.
Her motivation…
According to Williams, a great way to better understand what you're researching is to study in another culture. "It's important to live in other cultures to understand them," she said.
As a result of her experience living in Oman, she gained a better understanding of Omani culture, which has translated into a greater depth in her work. Meanwhile, her research continues.
Read More: Temple professor discovers 5,000-year-old silver jewelry in Oman – Temple Now
---
Read about another faculty member who was awarded a Fulbright: Professor Ralph Young Named Fulbright Specialist – CLA
---
By Jadyn Amelia Howard, communications intern '22-'23