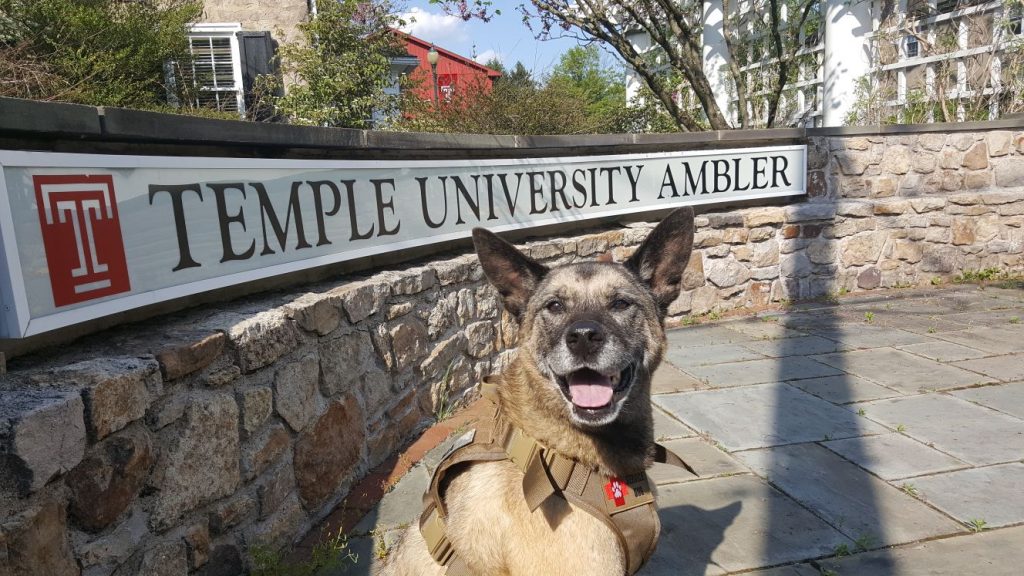 The Ambler Arboretum is a popular spot for more than taking in the beauty of the trees. Seems that many folks find it a great place to walk their dogs. We welcome dogs at the arboretum. Of course, if you decide to bring your canine companion to our gardens we do ask that you follow the following rules:
Dogs must be attended and on a leash at all times. Short leashes are recommended as poison ivy and interactions with wildlife in the gardens is possible on longer leashes.
Owners/attendants are responsible for removal and disposal of their dogs' wastes in the proper receptacles (at this time the Ambler Arboretum does not provide waste bags for your dog). There are trash cans located throughout campus as well as in the visitor's parking lot.
All dogs must have their vaccinations and registrations
For the safety of your pet and that of our plantings and the wildlife that calls the Arboretum home, please keep your dog on pathways and roadways, not in the gardens and planted areas
Do not leave your pets in unattended vehicles
Do not allow pets to urinate on  plants.
If your dog needs space or someone wanting to pet the dog should ask you before approaching the dog, we ask that you indicate this by tying a yellow ribbon to your dog's collar or leash.  Learn more about the Yellow Dog Project.
Now that all of those rules are out of the way, let me introduce you to our first blog dogs Kuma and Jersey.