Here are some popular links to Amateur Radio websites.  The Internet is a valuable adjunct to the enjoyment of Amateur Radio.
Amateur Radio Research and Development (AMRAD)  Technical developments in Amateur radio


American Radio Relay League (ARRL)  National Amateur Radio organization
Amateur Radio Satellite (AMSAT)  Amateur Radio Satellite organization
ARRL Atlantic Division  ARRL division covering NY, NJ, PA, DE and MD
ARRL Eastern Pennsylvania Section  ARRL section covering eastern Pennsylvania
ARRL Southern New Jersey  ARRL division covering southern New Jersey
Collegiate Amateur Radio Initiative Facebook group
DX Cluster — Current Activity  Most recent DX (distant) station activities
Federal Communications Commission (FCC)  FCC's main web page
Morse Code Training  Learn Morse Code
QRZ Call Sign Database  Address and station information
Repeater Directory  Database of VHF/UHF FM repeater systems in the United States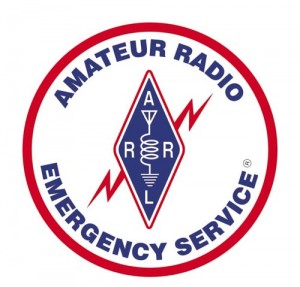 Tucson Amateur Packet Radio (TAPR)  Technical developments in Amateur Radio
Yahoo! Amateur Radio Page  Extensive links to Amateur Radio information

Here are some links to local Amateur Radio clubs in the Delaware Valley that welcome newcomers to Amateur Radio.
Holmesburg Amateur Radio Club  Amateur Radio Club based in Philadelphia, PA
Marple Newtown Amateur Radio Club  Amateur Radio Club based in Newtown Square, PA
Mid Atlantic Radio Club  Amateur Radio Club based in Radnor, PA
Phil-Mount Mobile Radio Club  Amateur Radio Club based in Philadelphia and Montgomery Counties
Warminster Amateur Radio Club  Amateur Radio Club based in Warminster, PA

Here are some links to State and Federal emergency services groups, an important aspect of Amateur Radio:
Federal Emergency Management Agency (FEMA)
Delaware Emergency Management Agency (DEMA)
New Jersey Office of  Emergency Management (NJOEM)
Pennsylvania Emergency Management Agency (PEMA)