It is that time of year again: the buds are sprouting, the city is coming alive with farmers markets and concerts, and finals are the last thing keeping you from summer. Temple University Libraries wants to help make this time of year as breezy as the spring wind outside.
Plan your study time
Reserve a breakout room early as they fill up quickly. Both Charles Library and Ginsburg Library have rooms that you can check out to work alone or in a group. While you are studying in Charles Library look out for free snacks on 4/26 and 4/28!
Also in Charles, instruction rooms 202 and 401 will be available for study space during the study day and finals.
Manage your citations
Citations for research papers can get unwieldy, and our librarians are experts at helping you organize the chaos. View our guide for citing sources. Check out citation managers Mendeley, EndNote, and Zotero. Or view this short tutorial for an overview on citations.
Working on a paper? Consider this dictionary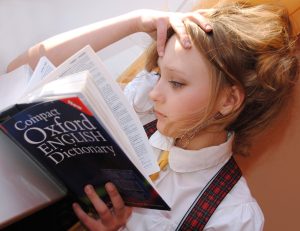 The Oxford English Dictionary (OED) isn't your typical dictionary. Yes, it provides definitions for words from across the English-speaking world, but the OED also gives useful information about the history of each word and the evolution of word meanings. The OED highlights where each word came from, who has used it where and when, along with whether the meaning and/or word itself has become obsolete. Examples of the word used in past and present texts help to provide greater context.
While the OED has its own colorful past (as detailed in books by Peter Gilliver in 2016 and Simon Winchester in 1998), it remains an invaluable research tool for literary scholars because it can help them unlock deeper meaning in the literary texts studied. Check out this series of videos for more information on how to use the Oxford English Dictionary.
Meet with a librarian
Schedule a one-on-one meeting with your subject area liaison for whichever course you need assistance with. Or chat with us 24/7 for help finding resources. The Libraries are here to support you, so reach out in the way best suited to your needs.
Take care of yourself
It is inherently stressful to have your classes end at the same time and have to juggle exams, papers, and projects for them all. Managing this stress is ever-so-important for self care. Learn some tips from the Wellness Resource Center and/or tune into an upcoming event:
Tuesday, 4/26/22, 12:00–12:30pm — Staying Present: Using mindfulness to manage stress
Wednesday, 4/27/22, 1:00–3:00pm — Painting with Pups, hosted by the Wellness Resource Center and Student Activities in Student Center 217AB
Friday, 4/29/22, 1:00–1:30pm — Journaling for Stress Management
Follow @BeWellTU for more tips, resources, and motivation during finals season!
Tests after tests
Does your field require certifications or exams after graduation? We will support you through those as well! Check out our test prep guide for resources for your particular discipline and certifications.
---
Regardless of how your final exams and papers go, the Libraries will be here for you on the other side. We remain open and offer resources and support all summer long. For those of you returning next year, keep us in mind this fall as you jumpstart your semester research to minimize the crunch of future finals. And if you're graduating, remember that alumni have lifelong benefits at the Libraries!