We are ready to welcome you back to the Libraries this fall for a full lineup of Beyond the Page programs. Read on for a preview of what you'll see during our season. And as always, our programs are free and open to everyone.

At Charles Library

This year marks the 50th anniversary of the founding of the Philadelphia Jewish Archives Center (PJAC), which donated its collections to the Libraries' Special Collections Research Center in 2009. Stay tuned for programming this fall that celebrates this special anniversary along with our Philadelphia Jewish Archives Collections.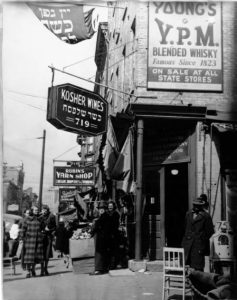 Speakers joining us as part of this series include Murray Dubin and Elaine Terranova. We'll also be reading Terranova's memoir, The Diamond Cutter's Daughter, as part of the Libraries' book club this season.
Programs will accompany the exhibit, Our Greater Philadelphia Mishpachah: 50 Years of Documenting the Jewish Community, which highlights stories from the collections, including the records of cultural, educational, religious, social service, and fraternal organizations and the personal papers of community leaders.
At the Charles L. Blockson Afro-American Collection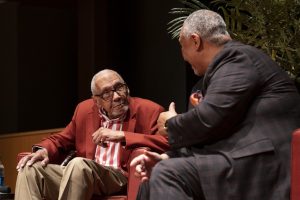 In October, we are partnering with the Leon H. Sullivan Charitable Trust and the City of Philadelphia to recognize and celebrate Rev. Dr. Leon H. Sullivan's 100th birthday with events and activities. In honor of Veterans Day, we'll hear reflections on military life during the 1940s by Montford Point Marines and Tuskegee Airmen. There will also be a variety of other programs, including author talks and musical performances, as well as our fall exhibit African Americans of the Twentieth Century in the Philadelphia Region: Known and Unknown.
At the Health Sciences Libraries
This fall, the Health Sciences Libraries will continue to host timely events and workshops, including a series aimed at helping faculty and researchers navigate the new changes to NIH's recommendations for data management and sharing in grant applications.
Beyond the Notes returns!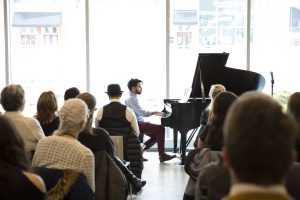 Our award-winning Beyond the Notes concerts are back! Take a lunchtime break to enjoy the musical stylings of Boyer faculty, students, and alumni. This semester, we'll have an opera performance from ENAensemble, hear protest music written for piano performed by Charles Abramovic and his students, and remember Kristallnacht with stories of Austrian Jewish composers and librettists, performed by Daniel Neer and friends.

And more…

Other events to watch out for include a campus plant walk and tour led by Kathleen Salisbury of Ambler Arboretum, a virtual visit from writer Patrick Lawler, and two Chat in the Stacks led by the Faculty Senate Committee on the Status of Faculty of Color.

Specialized workshops

We are offering a full lineup of workshops on everything from CV writing to graphic design for visual abstracts to 3D printing. Visit library.temple.edu/workshops to learn more. Most workshop sessions will be offered via Zoom.

Catch up with program recordings

Most of our programs are recorded and posted on the library website for viewing: library.temple.edu/watchpastprograms.

We hope to see you in person or online for one of our events or workshops this fall! For the full listing, visit our events page at library.temple.edu/events. More offerings are being added daily.