Welcome back to Temple University Libraries' programs and events blog! For our first post in a while, we're going behind the scenes to tell you more about the programming brought to you by the Charles L. Blockson Afro-American Collection.
First, we'll take a look back at some of the Blockson Collection's recent programs, and then we'll check in with Dr. Diane Turner, curator, and Leslie Willis-Lowry, associate archivist, who help plan and coordinate Blockson Collection programs.
June programs celebrated Black Music Month, Juneteenth, and William Still
On June 3, we went on a musical journey with pianist, composer, producer, teacher, and dancer Alfie Pollitt. Pollitt, who has worked with a number of famed musicians in the genres of so-called jazz and rhythm and blues, spoke candidly about his life experiences and career. We invite you to view the program and watch the fascinating stories, hear musical tributes, and learn a little more about Black music in honor of Black Music Month.
Later that month, we celebrated the bicentennial of William Still's birth and Juneteenth. We started off by watching a video walkthrough of The Quest for Freedom and Dignity: Celebrating William Still and Harriet Tubman exhibit, on view through June 2022 in the Blockson Collection. Then, Charles L. Blockson, curator emeritus and founder of the collection, reflected personally on his family history and relations to William Still and Harriet Tubman in a video from a previous program held at the Blockson Collection. View the entire program on our website. And, check out this article highlighting some items in the collection that can help us better appreciate and understand the significance of Juneteenth.
---
Meet the staff
We checked in with two Blockson Collection staff members, Dr. Diane Turner and Leslie Willis Lowry, to ask about recent programs, the shift to virtual events during the pandemic, and the upcoming season. But first, let's meet them!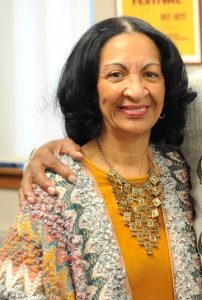 Dr. Diane D. Turner is curator of the Charles L. Blockson Afro-American Collection at Temple University Libraries. Dr. Turner holds three Temple University degrees. Her areas of specialization and research include African American Labor, Cultural and Social History, Philadelphia Jazz History, Independent Black Filmmakers, Oral History, and Public History. Her dissertation is entitled Organizing and Improvising: A History of Philadelphia's Black Musicians' Protective Union Local 274, American Federation of Musician. She has taught African-American history at the university level including Brown University, Northeastern University, Rowan University, University of South Florida (Tampa, FL) and other institutions.  She has authored My Name is Oney Judge (2010), Feeding the Soul: Black Music, Black Thought (2011) and Our Grand Pop is a Montford Point Marine (2018), co-authored with her father, Corporal Thomas S. Turner Sr. Her writings appear in anthologies and scholarly journals. She serves as a consultant on a number of advisory boards and committees such as Bethel Burial Ground Historic Site Memorial Committee, Chronicling Resistance, Scribe Video's Precious Places and others. She is president of the Montford Point Marines Association, Philadelphia Chapter #1 Auxiliary. Her current book project is a history of jazz in Philadelphia, Pennsylvania.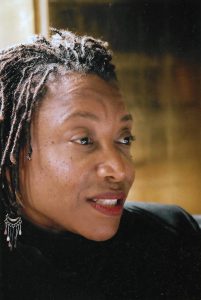 Leslie Willis Lowry is associate archivist at the Charles L. Blockson Afro-American Collection at Temple University Libraries, and has worked in collections management and as an archivist, researcher and consultant in several capacities, including special collections, exhibitions, films, television and publications for over thirty years, including the Smithsonian's National Museum of African American History and Culture, the International African American Museum in Charleston, the African American Museum in Philadelphia, The Museum of Afro-American History in Boston, The Studio Museum in Harlem, The Bronx Museum of Art, Scholastic Books, among others. As a curatorial and research assistant to Deborah Willis, the nation's leading historian of African American photography and curator of African American culture, Leslie has cataloged the work of individual photographers, photographic collections and groups of photographs that are part of an exhibition and publications; in addition to researching and planning for photographic exhibitions. After years of working in management, supervising hundreds of employees, and as liaison and consultant to many cultural institutions and religious organizations, Leslie's career has been divided into two distinct areas – archival and education – within the broad areas of photographic history, visual culture, African American history and popular and material culture. Within these fields she has consistently emphasized the importance of the use of the archives to build programming, education and community connections.
---
Building Blockson Collection programs
Diane and Leslie took turns answering our questions about programming at the Blockson Collection.
Temple Libraries (TL): How do you go about planning programs for the Blockson Collection? Where do you get your ideas from and/or how do you choose speakers to feature?
Diane Turner (DT): Blockson Collection staff use program planning meetings to collaboratively work on developing programs. We use our knowledge base of history and culture in Philadelphia for inspiration and in identifying potential speakers.
TL: In response to the COVID-19 pandemic, all of the Libraries' programs and events have gone virtual. What has that been like for the Blockson Collection's programming? Have there been any unexpected benefits or challenges?
Leslie Willis Lowry (LWL): The Blockson Collection accomplished a great deal during this unusual period of working remotely through the COVID-19 pandemic. As an initiative to stay connected with members of our community, programs were redesigned using a virtual platform to give it the modern aesthetic needed for further reach. The virtual programs continue to enable our community members to become aware of new research and to identify emerging scholars and programming that addresses issues that are a part of our mission.
With the rich and impactful virtual programming we produced this year, we were able to strengthen our visibility and expand our contact list numbers. We were also able to develop wider audiences online through social media growth. Attendees were represented both nationally and internationally.
TL: Can you share a favorite moment from your recent June programs?
DT: The [June 3rd] program was pre-recorded at the Philadelphia Clef Club, and this was the first live music that I had heard since February 2020.  Also, we lost Sam Reed so we are honored to have featured him for Jazz Appreciation Month.
TL: Anything you can tell us about the upcoming 2021-2022 programming season?
LWL: The Blockson Collection's upcoming 2021-2022 programs season includes the following:
SEPTEMBER
September 22 | Glenn Ellis
History of Black Health in America
September 29 | Gospel Music Heritage Month
Honoring the Legendary Marion Williams
OCTOBER
October 7 | William Still's birthday Celebration
October 19 | Scribe Video Center | Precious Places Community History Project Screenings
-The Freedom Theatre
-William Penn High School
-Church of the Advocate
-OIC
October 28 | Cullen Knight
Entertainment, Jazz and Social life in North Philadelphia
NOVEMBER
November 9 | Oral History Program with Karen Warrington
Ile Ife Black Humanitarian Center: The Importance of the Center and its Cultural Impact
November 18 | Author Talk: Haki Madhubuti
"The Autobiography of a Black Vegan"