"The idea was to see the world literally and figuratively through a new lens, to begin conversations, listen to stories, and capture the images of people living near Temple University Hospital and the Lewis Katz School of Medicine, the very people we will care for one day."

—Lewis Katz School of Medicine (LKSOM) students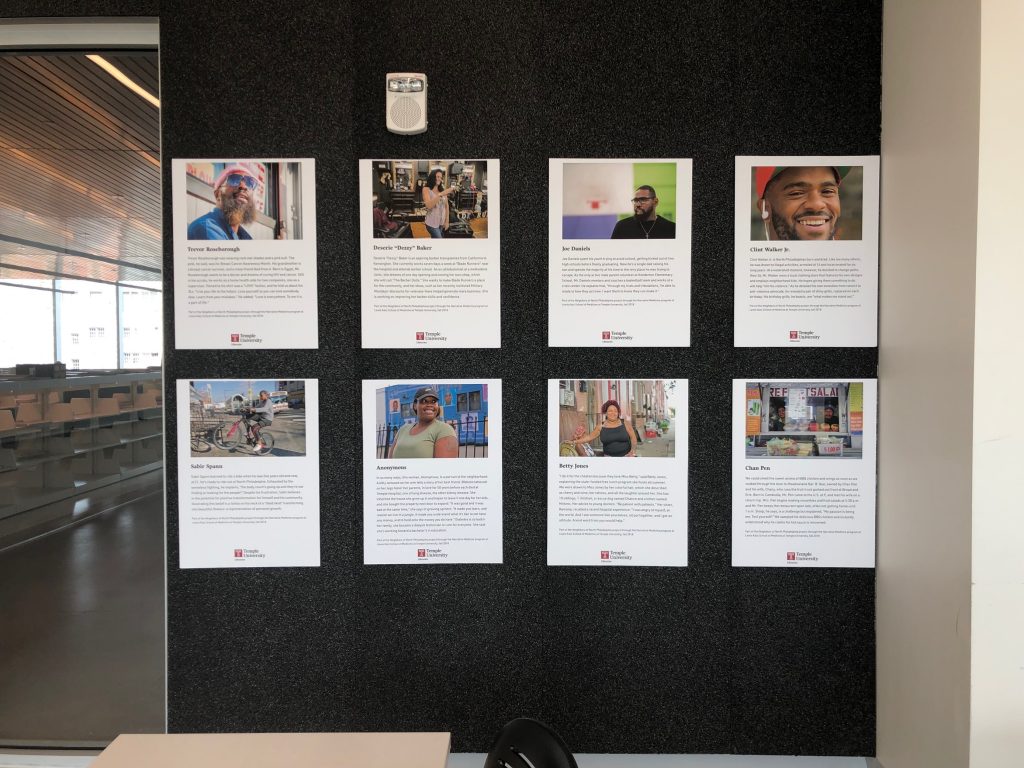 A new exhibit, Neighbors of North Philly, is now on display at Charles Library as part of Temple University Libraries' Beyond the Page public programming series, Made in North Philly. The exhibit showcases the work of Lewis Katz School of Medicine (LKSOM) students as part of a project to get to know members of the surrounding community.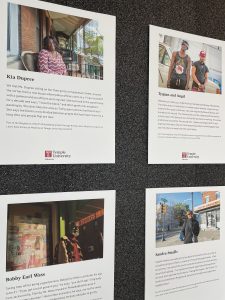 At Temple's Health Sciences Center, students can enroll in an elective course where they get to meet individuals they may one day provide care for at Temple Hospital. Taught by Michael Vitez, director of narrative medicine at Temple University's LKSOM, students are tasked with going out into neighborhoods surrounding Temple Hospital, finding people to speak with, and making conversation with them. From that conversation stems a narrative and better understanding of the people in the community. The class culminates with photos and stories to share about the neighbors. This exhibit includes work from students enrolled in the course in fall 2018 and 2019. 
View Neighbors of North Philly on the fourth floor of Charles Library, room 401, now through December.