The Charles L. Blockson Afro-American Collection at Temple University Libraries is proud to present a new exhibition, Chicken Bone Beach: The Photography of John W. Mosley and the African-American Experience in Atlantic City. Now through August 30, 2022, the exhibit is on view in the Charles Library first floor exhibit space on Temple University's Main Campus.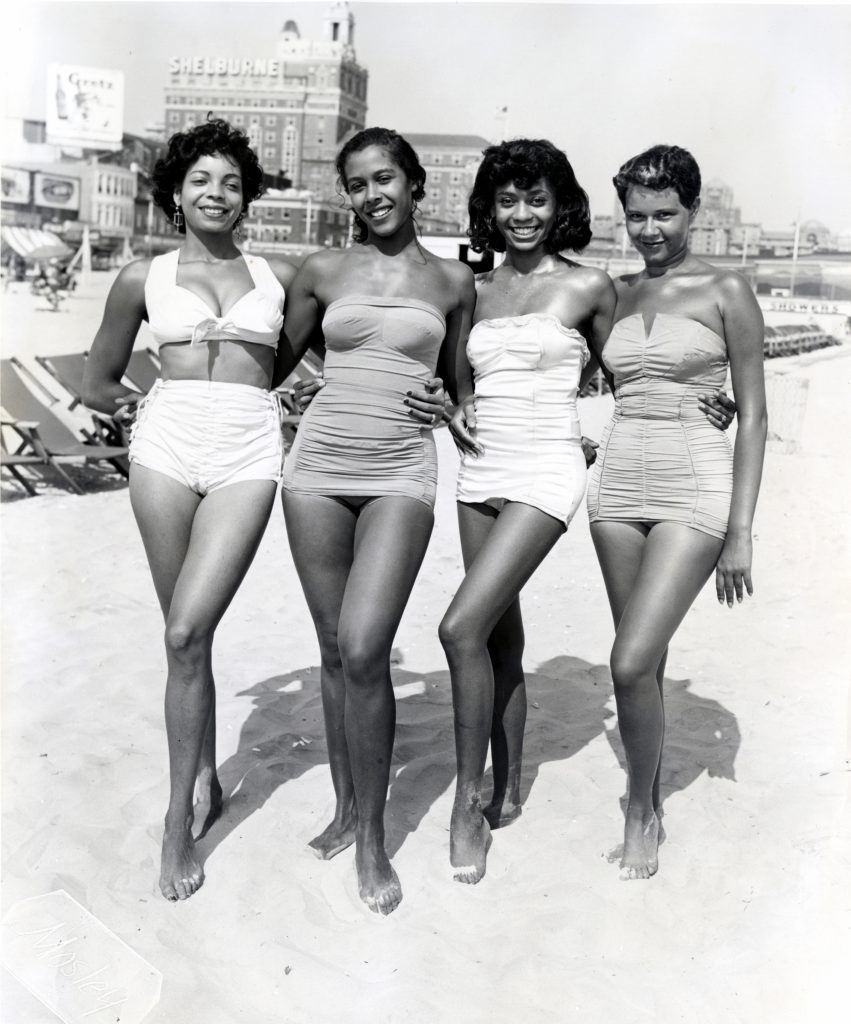 One of the Charles L. Blockson Afro-American Collection's prominent regional collections is the John W. Mosley Photograph Collection, which documents mid-20th century African American life in and around Philadelphia. John W. Mosley's photography embraces both photojournalism and storytelling. Through history and imagination, Mosley allows the viewer to envision a scene playing out and a glimpse into the lives of Black people outside of work and with their families, as seen in his Chicken Bone Beach photographs.
From the early 1900s through the 1960s, African Americans vacationing in Atlantic City, New Jersey were relegated to the beach at Missouri Avenue. The popular fare for the summer was fried chicken, which earned the section the nickname of "Chicken Bone Beach." Ironically, before 1900, Blacks and Whites in Atlantic City lived side-by-side and African Americans used the beaches without restriction. Chicken Bone Beach became the destination for Civil Rights activists such as Dr. Martin Luther King, Jr., athletes such as Joe Louis, entertainers such as Sammy Davis, Jr., and other celebrities along with casual vacationers to unwind during the summers of the Civil Rights era.
The artistry of Mosley's work at play on Chicken Bone Beach was not only about Black joy and deconstructing stereotypes, but also about segregation. He captured a moment in history when people of African descent were kept out of what would be under normal circumstances open spaces. In Atlantic City, Blacks had to find their own recreational space at the foot of Missouri Avenue, and despite this, they turned it into something beautiful. It was about creating a space in a society where they were systematically excluded from having a voice.
When the Civil Rights Act of 1964 was passed, beaches including Atlantic City could no longer be segregated. To protect this endangered African American heritage site, the Atlantic City Council passed an ordinance in 1997, declaring Chicken Bone Beach (also known as the Missouri Avenue Beach) an historical landmark.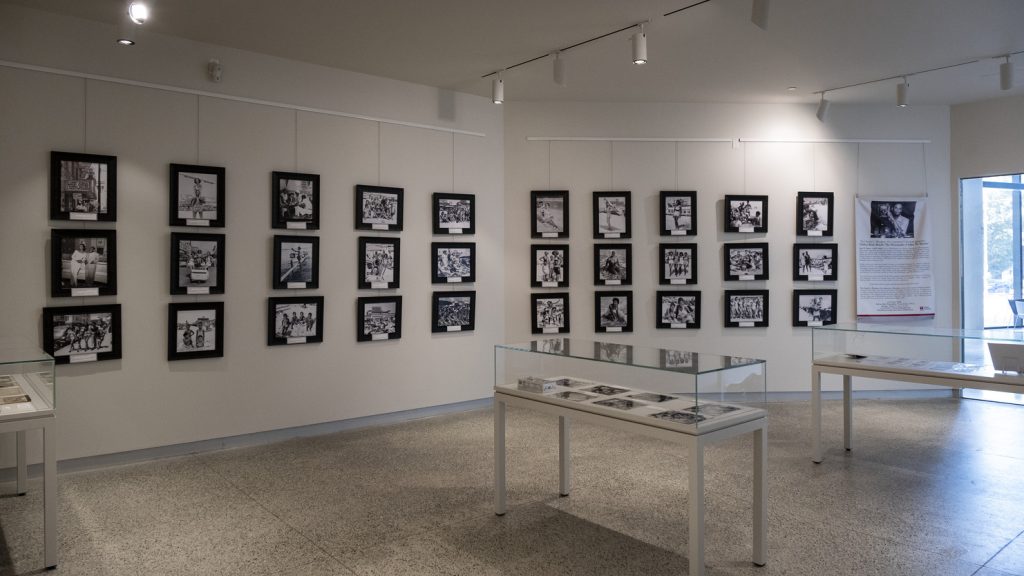 The exhibition was curated by Leslie Willis-Lowry, archivist of the Blockson Collection, the Heston Collection at the Atlantic City Free Public Library, and the private collection of Atlantic City historian Vicki Gold Levi.
Besides the distinguished Mosley photographs of Chicken Bone Beach, the exhibition includes a rare collection of original portraits from photography studios that dotted the Boardwalk and the avenue, the 1964 National Democratic Convention, Club Harlem, Paradise Club, Shriners, Madame Sara Spencer Washington and Apex products, parades, and civic events.
Charles Library is free and open to all. Check the website for hours: library.temple.edu.