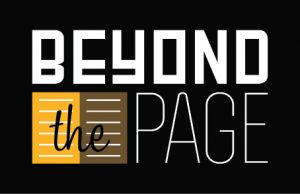 Join us this fall for our Beyond the Page public programming series. All year long, we're collaborating with academic, community, and artistic partners to bring you lectures, panels, exhibitions, concerts, and events to inspire and engage you. We're excited to share details about two upcoming programs:
Coltrane Festival at the Bell Tower, September 21
Stop by the Bell Tower outside Paley Library this Wednesday, September 21, between 3:00–7:00 PM and enjoy the sounds of John Coltrane. This pop up musical concert is organized by Terell Stafford, director of jazz studies and chair of instrumental studies at Boyer College of Music and Dance, with performances by Boyer students. Part of the city-wide Coltrane at 90 Celebration, this program also falls under our Music of the Great Migration series, organized by Temple University Libraries, the Charles L. Blockson Afro-American Collection, the Philadelphia Jazz Project, Ars Nova Workshop, Scribe Video Center, and the Boyer College of Music and Dance.
A Conversation with Rachel Sussman, September 27
Next week, artist Rachel Sussman stops by Temple Contemporary at 6:00 PM on Tuesday, September 27 to discuss her practice. Sussman's's current research centers around our changing climate and offers a global perspective on the interrelationship between geologic time and contemporary efforts of building an environmentally sustainable future. Join us for more programs in our Seeing Stories: Visualizing Sustainable Citizenship series, co-curated by Temple Contemporary and the Office of Sustainability, along with faculty and graduate students from the Tyler School of Art, the College of Liberal Arts, and the Center for the Cinematic and Performing Arts..
Check out our full schedule of lectures, concerts, exhibits, panels, and more. As always, programs are free and open to all. Hope to see you soon!