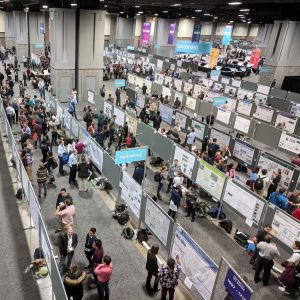 What happens when you go to AGU with 2 postdocs (one former) and 4 grad students?  You have to hunt for their posters in the massive session hall (and don't get too distracted by the posters to go to the talks!)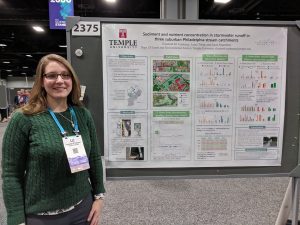 Liz Cushman, presenting on her stormwater monitoring in the suburban Philadelphia watersheds.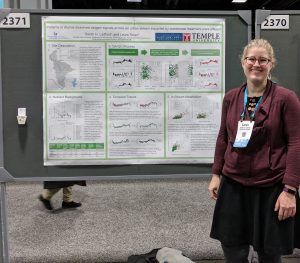 Sarah Ledford, now at Georgia State University in Atlanta, presenting on her postdoc work on DO metabolism modeling.
Ashleigh Kirker presenting on the stormwater monitoring she did while at College of Charleston.  She is working on developing her Ph.D. proposal on urban hydrology.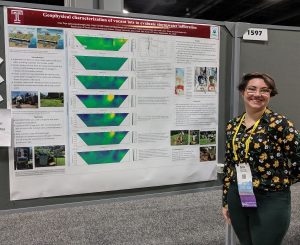 Gina Pope presenting her work on monitoring stormwater infiltration using electrical resistivity tomorgraphy with a system that she built herself.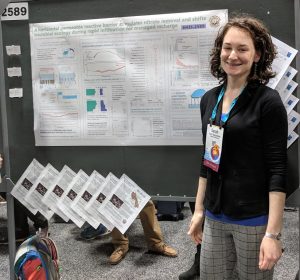 Postdoc Sarah Beganskas presenting on her PhD work on how wood chips influence microbial ecology in a managed infiltration storage system.  She is currently helping us with designing a monitoring plan for a stormwater basin with woodchips and developing monitoring plans for stormwater runoff.
Jim Berglund gave a talk on his FEFLOW modeling using a combination of sinkhole temperature signals and tracer tests discharged at a karst spring.