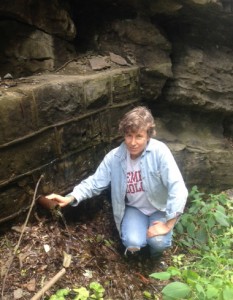 My recent research interests include stormwater sampling in karst springs, using continuous monitoring to study  urban hydrology, evaluating stormwater control measures, applying hydrogeophysics to understand groundwater-surface water interactions, and fracture flow modeling.
Birmingham Cave Spring, PA
Professor
Temple University
Department of Earth and Environmental Science
1901 N 13th Street
Philadelphia, PA 19122
215 204 2352
ltoran@temple.edu
Toran_CV
Google Scholar Link
Researchgate Profile
For recent publications, see research pages
My article in Encyclopedia of Water on Groundwater-Surface Water Interaction was highlighted for free download!
We will be moving our NSF sponsored carbonate critical zone field workshop online! Stay turned for more information, at the Carbonate RCN webpage!