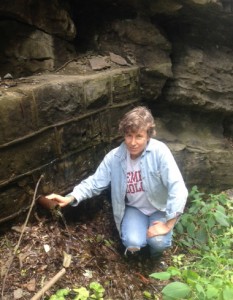 My recent research interests include continuous monitoring to study  urban hydrology, evaluating stormwater control measures, stormwater sampling in karst springs, applying hydrogeophysics to understand groundwater-surface water interactions, and fracture flow modeling.
Birmingham Cave Spring, PA
I am not accepting new graduate students currently because I am on sabbatical for the 2022-23 academic year.
Professor
Temple University
Department of Earth and Environmental Science
1901 N 13th Street
Philadelphia, PA 19122
215 204 2352
ltoran@temple.edu
Toran_CV
Google Scholar Link
Researchgate Profile
For links to recent publications, see research pages
My article in Encyclopedia of Water on Groundwater-Surface Water Interaction was highlighted for free download!