During their time in the White House as the First Lady and President, Jackie and John F. Kennedy changed everything about how Americans see their First Family.  Of course, their visibility as they arrived in Washington had owed a great deal to the fact that it coincided with the growth in popularity of television, but a huge factor in their popularity and their cultural relevance was how Jackie wanted herself and her family to be represented.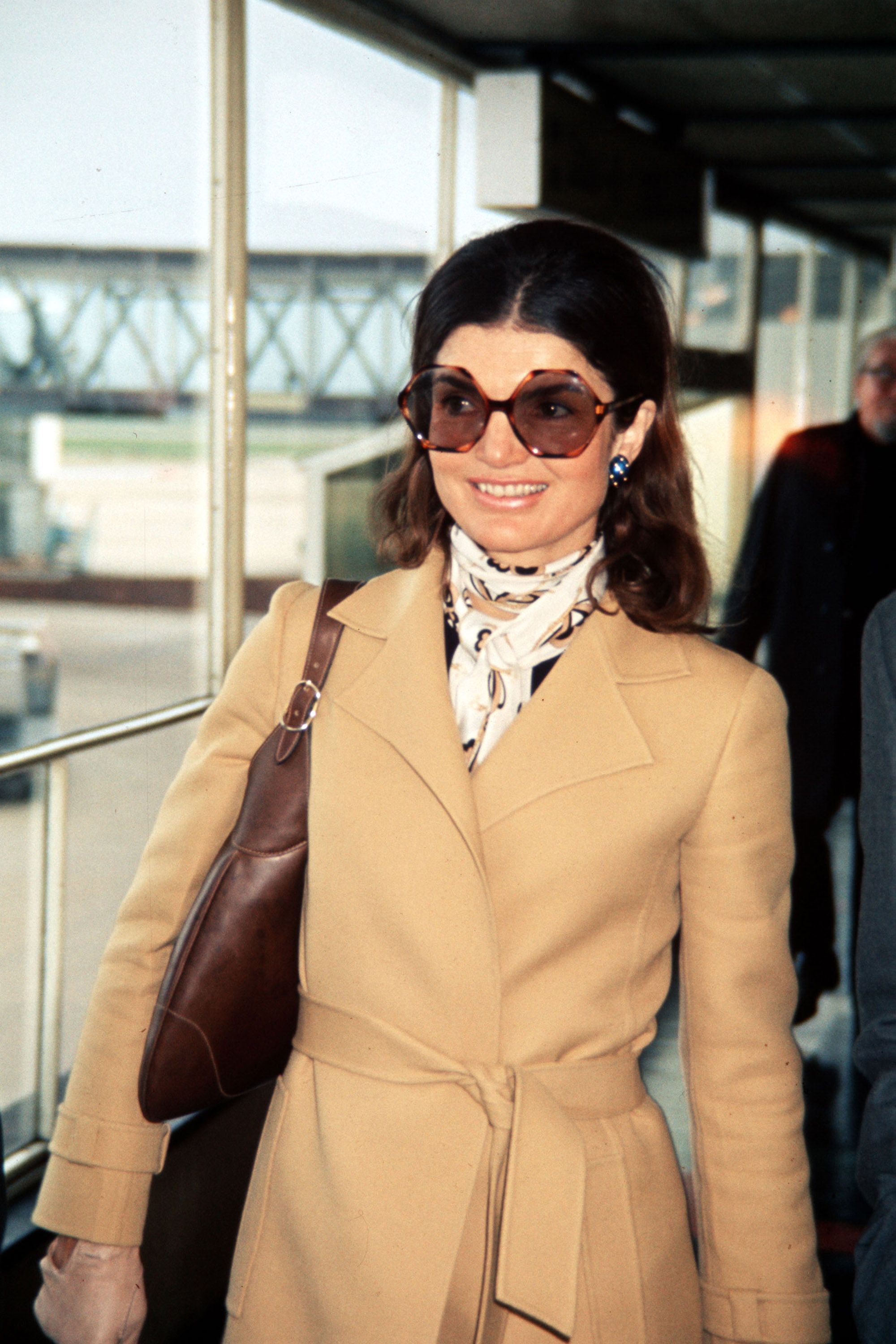 [1]
Jackie's famous style has become iconic in its own right.  The way she presented herself gave rise to the Kennedy's image of royalty, or as close as they could get in the United States.  The focus on fashion in the White House was something that Americans had never seen before and naturally led to high levels of fascination.  Despite things lurking beneath the public's point of view, such as John F. Kennedy's poor health and myriad of extramarital affairs, Jackie Kennedy was great at exhibiting elegance and poise.  Even in the face of tragedy, she exuded these traits.
The day of JFK's assassination, she was adorned in her now famous pink jacket and pillbox hat.  During Lyndon B Johnson's swearing in session following the traumatic moment of his death, she kept her outfit on, still stained in her John's blood.  It is a wonder that she kept her cool enough to choose to show the world what had happened to her husband.  Newly widowed and covered in her husband's blood, she remained the Jackie Kennedy people had expected.  During the planning of the funeral procession, she still showed her strength and her awareness that the image of her husband's time as president was paramount.  She fought to have a dramatic and marvelous funeral to honor JFK because she truly believed he deserved it.
[2]
Jackie Kennedy set the new standard for First Ladies both in the spotlight and behind the scenes by being extremely marketable and popular to the average citizen and by being strong willed and resolute with her family and peers.  She created a feeling of majesty for the First Family and engineered the viewpoint of JFK's term as president as the United States of America's Camelot.  Her achievements for the image of her family are something that future First Families will strive for, but in all likelihood will never attain.
[1] Harper's Bazaar, https://www.harpersbazaar.com/fashion/trends/g1370/jackie-kennedy-onassis-style-0111/?slide=24
[2] http://yournewswire.com/jfk-jackie-bloodstained-suit/