Hi Temple! My name is Riya Shah, I am a sophomore Health Professions Major and a Food Systems Sustainability EcoLead at the Department of Sustainability.
This semester I was able to host two Low-Carbon Eating workshops which allowed students to learn about carbon emissions associated with food production, transportation, and decomposition. We also made a plant-based dish at each workshop using local ingredients that exemplified budget friendly meals that were also healthy, convenient to make, and environmentally friendly.
Cooking Low Carbon
Often, it is difficult to put much thought into the sustainability of the food that we purchase and consume as busy college students, but these decisions have a large impact on our planet. Plant foods have a significantly lower carbon footprint (amount of carbon released into the atmosphere contributing to global warming) than animal foods. Foreign foods like tropical fruits that have to travel far distances contribute high amounts of emissions as compared to locally-grown produce, and require artificial chemical processes to preserve the foods which pose health side effects and environmental run-off.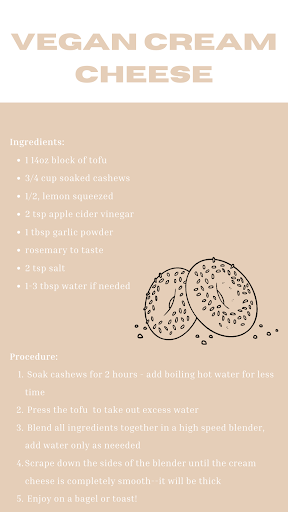 Finding affordable, low carbon foods can be a challenge as well, especially depending on one's location. One such organization that helps to alleviate this challenge and provide free, locally donated produce to the community at no cost is Sharing Excess. Temple University's chapter has generously been hosting pop-ups almost every Friday to both Temple Students and local Philadelphia residents.