Diverting food waste from the landfill in Morgan Dining Hall.
Over the course of two weeks, students volunteered during lunch from 11am – 2pm at the dish return station in Morgan Dining Hall. From buffalo cauliflower wings to unfinished pizza slices, students were able to get a glimpse at the process of diverting food waste from landfills.
Goal: Teach students about food waste and get metrics on how much food ends up in the dining hall's bio digester. The two weeks inspired a multitude of learning opportunities and insights around waste literacy on Temple's campus.
Here are some of the key takeaways from the Weigh the Waste event:
Even though the food waste bucket is at the dish return spot in the dining hall all the time, this event highlighted the lack of student familiarity with separating food waste.
Most of the students eating at the dining hall were unaware that there was a food waste bucket at the dish return table in Morgan.
A majority of the students however, were willing to listen to instructions on where to put their waste when directed by the dining hall staff and EcoReps.
Thanks to students' willingness to learn, we saw individuals become more familiar with the process of separating their food waste.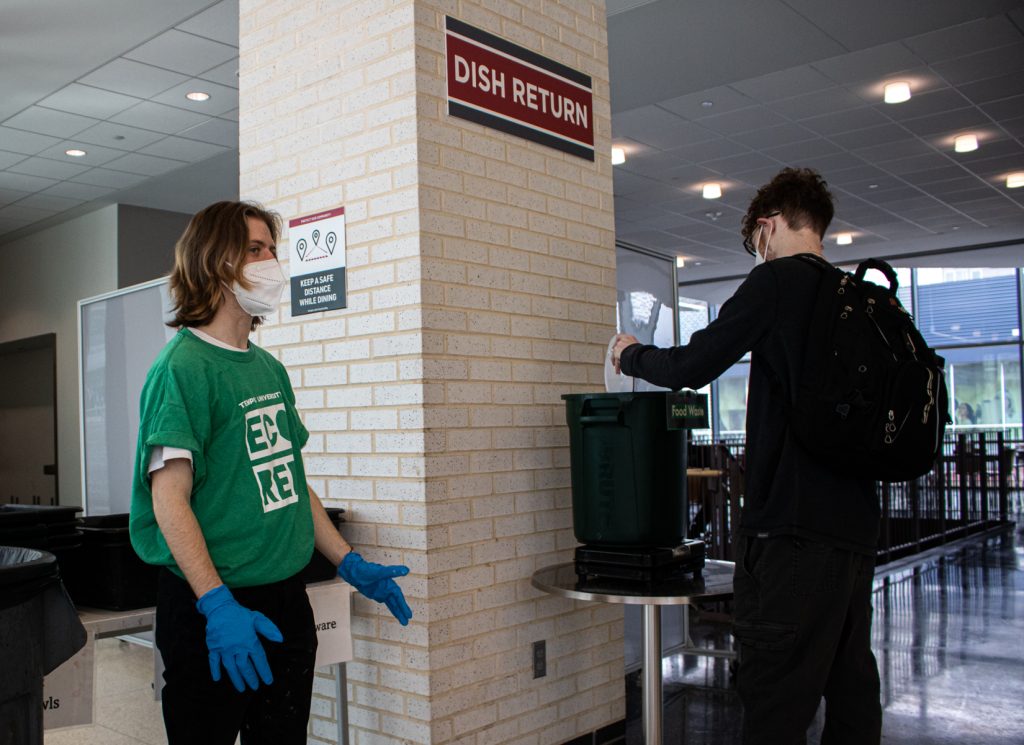 Food Waste and Future Opportunities
From this event, there is a lot of momentum around the scope of food waste. We are so excited to continue to partner with Aramark to address the issue of food waste on Temple's campus. These two weeks of Weigh the Waste have identified how we can improve our food waste mitigations strategies as students and as an institution.
Learn more about different food waste initiatives and how to get involved through Temple's Office of Sustainability's website.