For many international students, their time at Temple provides them with valuable work experience, through internships called Curricular Practical Training (CPT) during their studies, and Optional Practical Training (OPT) for the year after they graduate. These work opportunities give students the chance to explore their interests, discover their passions and get experience to add to their resumes to help prepare them for their future careers.
---
A Dynamic Major Applied to a Variety of Professional Experiences
Renata Kaminski, Journalism, BA '22, Brazil
Journalism Intern (OPT), Al Día News
Renata Kaminski credits Temple for preparing her for her current position at Al Día News as the recipient of Al Día News's Félix Varela one-year fellowship, a grant-funded position that is enabling her to work post-grad as an education reporter.


In this position, she serves as an education reporter for Al Día News' Journalism Lab of Higher Education, keeping readers informed on how the Latinx community is doing when it comes to higher education, and what challenges the community faces.

Kaminski always knew she wanted to pursue journalism as a career. She viewed journalism as a dynamic and flexible career with lots of options from working for a news outlet to applying her writing and reporting skills for a corporation.

She began her journey by joining The Temple News during her freshman year as a staff writer. Then, she applied the skills she gained to working as a communications intern for Temple's Office of International Affairs (now the Office of Global Engagement). As communications intern, she wrote articles about the university's international efforts for Owltopia and worked on a newsletter to keep international students up-to-date about what was going on around campus.

Next, capitalizing on Temple's many study abroad offerings, in Fall 2021, she studied at the Rome campus and wrote for an online magazine called Romeing. For this internship, she reported on exhibitions, and galleries and kept the magazine's readers informed about everything from the European lifestyle to traveling restrictions in Italy related to the coronavirus.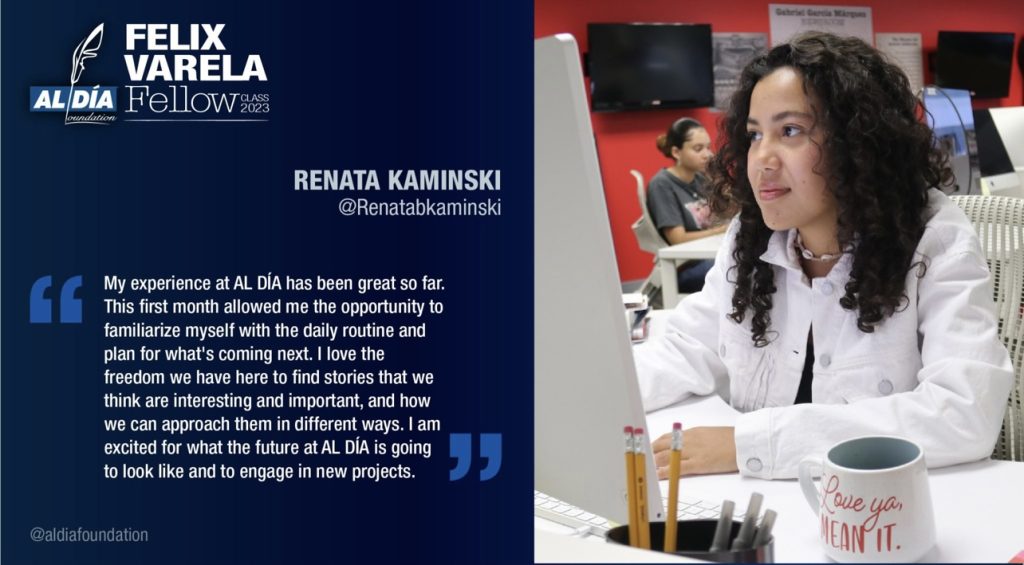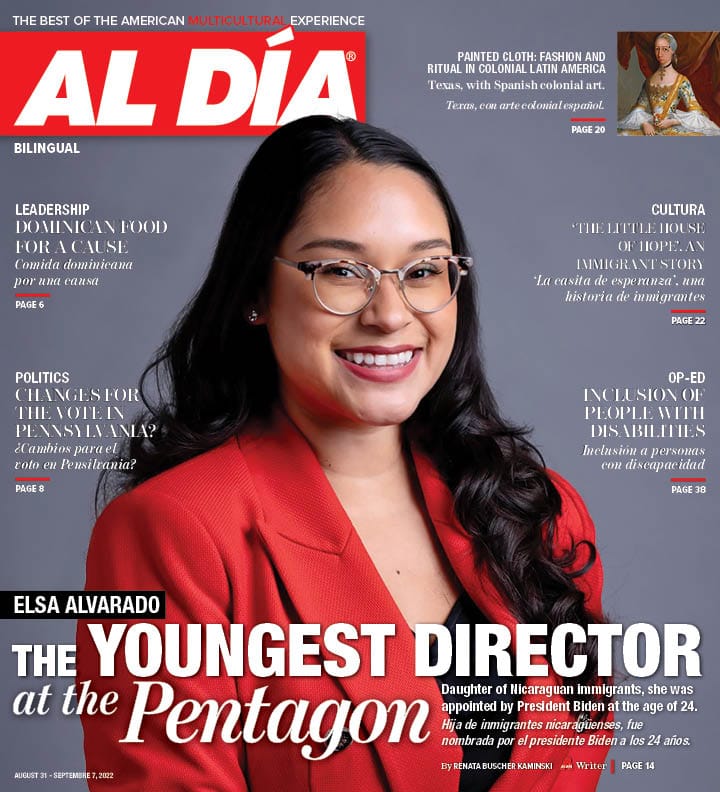 ---
Many Opportunities to Pursue her Sports and Marketing Passions
Shannon Klaij, Sport Business, MS '22, Netherlands
Marketing Intern (OPT), Harris Blitzer Sport & Entertainment
Because her current position as a digital marketer for the 76ers enabled her to integrate her passions for both marketing and sports, Shannon Klaij feels she benefitted from the best of both worlds. And she did it all through networking,
Now, Klaij is a member of the marketing team for the company Harris Blitzer Sport & Entertainment that owns both the 76ers and the New Jersey Devils. Her typical day includes publishing content, updating websites, researching and brainstorming new ideas, and updating the 76ers app.
It all began when Klaij decided to earn her bachelor's degree in Sports, Management, and Entrepreneurship at Amsterdam University of Applied Sciences, a partner of Temple University. Then she came to Temple to solidify her path as a graduate student in Temple's Dual Bachelor's Master's Degree program. Here she earned her Master of Science in Temple's hands-on sports business master's program.
During her time at Temple, she worked part-time as a market research intern, first for Temple's Global Programs Office and then for the Global Engagement Communications and Marketing Office. Klaij also interned at Philadelphia Youth Basketball as their marketing coordinator and coached in one of their programs as a part-time job.
These internships gave her experience analyzing data to improve marketing and working collaboratively, two skills that helped her build her resume so she could continue to obtain even more opportunities.
But even more than the experiences themselves, Klaij believes it's the people she met through these experiences that are helping her achieve her goals.
"My academic advisor connected me to the director of development for Philadelphia Youth Basketball, who is an alumnus from the Sports Business program at Temple, and that was how I got my internship there," said Klaij. "Then, my former supervisor at Temple's Global Engagement Office connected me with the Chief People Officer at Harris Blitzer Sport & Entertainment, which led me to the digital marketing position I now hold."
As to the future, Klaij hopes to continue building her different interests to strengthen her foundation in digital marketing and she intends to stay connected with Temple, which has already proven to be so important to her career.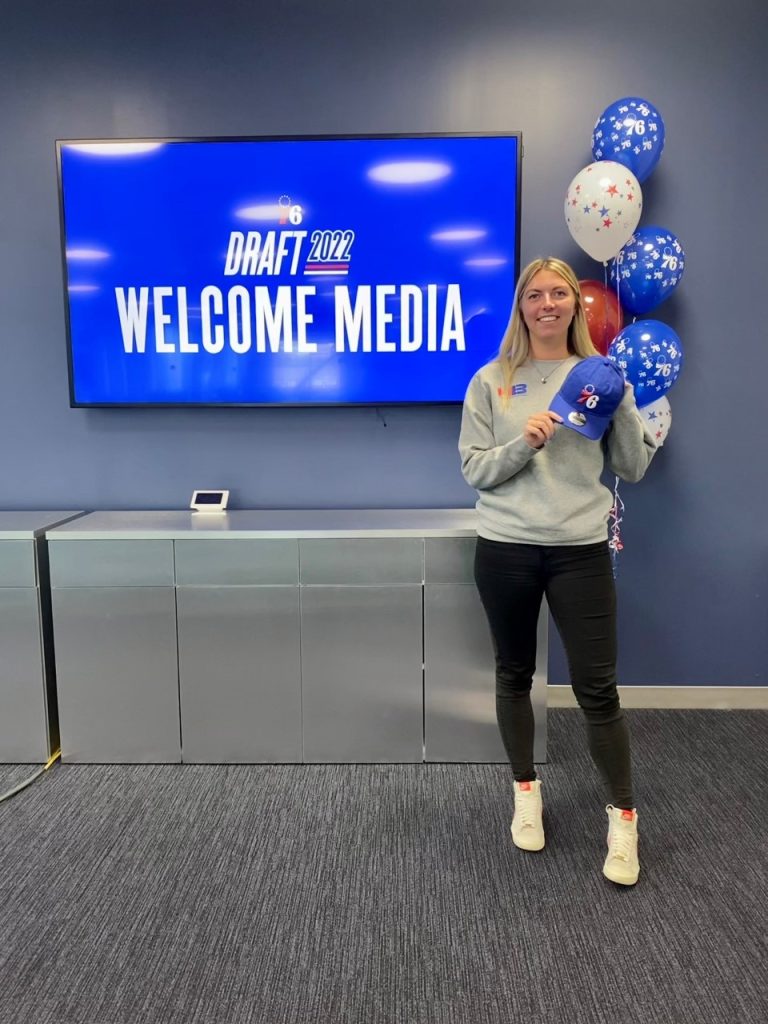 ---
Inclusivity Allows for Success
Alan Lu, Media Studies and Production, MS '22, Taiwan
Social Media Editor (OPT), NPR & PBS
According to Alan Lu, inclusivity at Temple while in the U.S. gave him the confidence to find his current position as a social media editor for National Public Radio's (NPR's) 91.3 radio station and Public Broadcasting Service's (PBS) Channel 39 TV station, both in Pennsylvania.
Lu came to Temple after earning his bachelor's degree in foreign languages and literature at National Sun Yat-Sen University, Temple's sister school in Taiwan, as part of our Dual Bachelor's and Master's Program. At National Sun Yat-Sen , he was a research assistant for his professors and a writer for the Taiwan Times where he first recognized his love of writing.
Now working at NPR and PBS, Lu edits and creates digital content for social media and newsletters. He also analyzes engagement analytics and is responsible for devising the social media strategy.
In the future, he imagines himself on the editorial side of the newsroom and, once he returns to Taiwan, as a global journalist. At Temple, he served as vice president for the Taiwanese Student Association, where he helped incoming Taiwanese students through orientation.
"If English is not your first language at Temple, you can feel intimidated," said Lu.
He stayed involved in his major on campus by working as a news brief editor and producer for Temple Moment, a part of Temple Update, a news program produced by student volunteers and staff focusing on stories on campus and the community surrounding Temple. He also worked as a communications intern for Temple's Global Programs Office.
Lu found that the more he got involved in clubs and organizations, the greater the support he gained as an international student and as a media major, all which led him to his current path.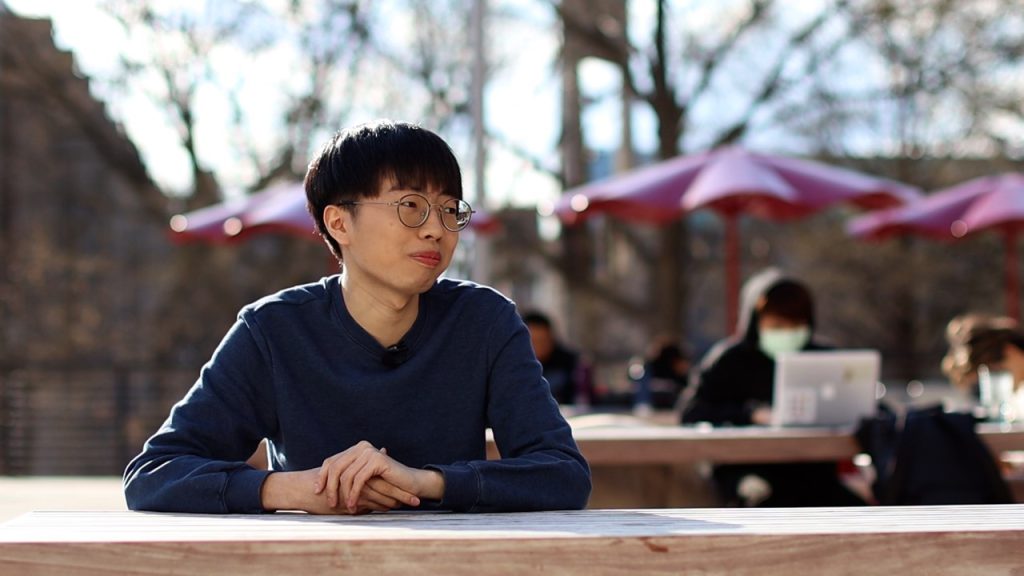 ---
The Motivation to Connect with Others
Fernando Gaxiola, Communication & Social Influence/ Community Development, BA '24, Mexico
Chapter President for Student PIRGS (CPT)
Fernando Gaxiola always wanted to combine his studies with helping people. That's what piqued his interest in environmental causes, community development and political activism. And the internships he got through Temple have allowed him to do just that—help others.
In 2021, he began his internship for Student Public Interest Research Groups (PIRGS) where he started as a campaign coordinator. He also worked to organize events on campus related to relevant current issues, such as registering students to vote, working on campaigns to save the bees and more. Now, as chapter president for Student PIRGS at Temple, he works to get other Temple students involved.
Gaxiola also had an internship over the summer where he worked for Oxfam America, an anti-poverty organization where he assisted in the Food, System, and Climate Department and in 2020, he worked for the Sierra Club where he did phone banking and assisted a democratic candidate.
"I started by looking at ways to get involved in the International Student Advisory Board and looked for opportunities at Klein College of Media and Communications for my major," said Gaxiola.
Becoming active in International Student Affairs' Peer 2 Peer Mentoring Program and its International Student Advisory Board (ISAB), where he helped other international students get adjusted to life in the U.S. at Temple University, is what provided him the foundation to find his internships.
Gaxiola found that connecting with others, especially about things you are passionate about, is important for finding new opportunities for both campus and community involvement.
As his next steps, he sees himself getting more involved in exploring how communities work and ensuring that the people in communities surrounding Temple have equal opportunity and a good quality of life.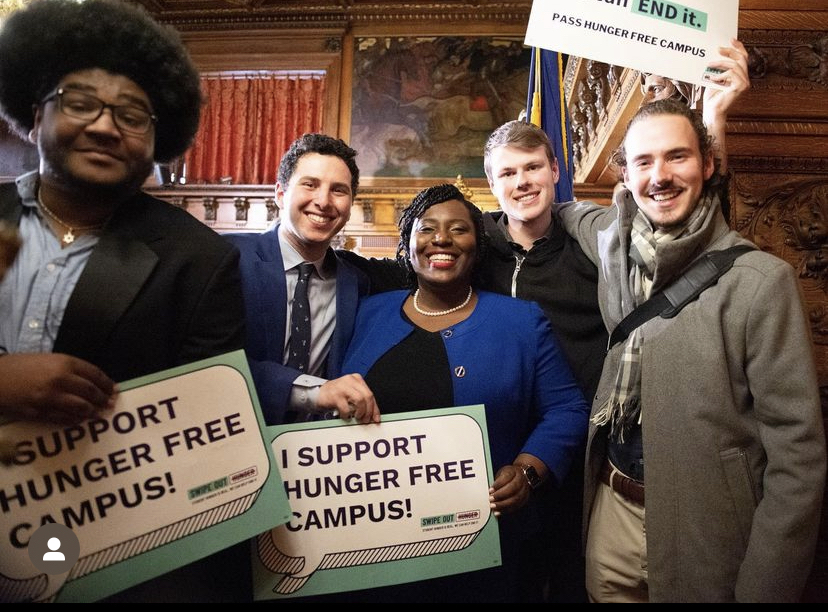 By Jadyn Amelia Howard, communications intern '22-'23
Cover photo courtesy of Shannon Klaij