Developing leadership skills while in college is crucial to long-term success. Becoming a good leader and doing so authentically is really about knowing oneself. "Temple's internationally focused student leadership programs help international and study abroad students find their leadership style, improve their communication skills, build their confidence, and make a positive difference in the world," said Martyn J. Miller, assistant vice president of International Affairs.
Using this guiding principle, International Affairs has developed a variety of leadership programs for both international and domestic students interested in globalization.
Programs for International Students

International Student Advisory Board (ISAB)
ISAB comprises a select group of undergraduate and graduate international student leaders representing a wide range of diversity. The board works closely with the Office of International Student Affairs (ISA) to provide honest feedback about their experiences as international students. This feedback helps ISA provide specialized support to the students it serves.
"ISAB also leverages partnerships with other on-campus groups and departments to provide recommendations that enhance existing student services and improve the international student experience," said Director of International Student Affairs, Leah Hetzell, EdD, who directs the program.
Additionally, ISAB members share their experiences at recruiting events and volunteer as ambassadors for ISA's signature programs like International Coffee Hours and #YouAreWelcomeHere Week. Serving as a voice for international students at Temple University helps ISAB students develop important leadership skills like teamwork, critical thinking and responsibility.
"Being a leader in ISAB gave me a clearer view of the international community, thus allowing me to step up and participate in the best way possible."

—Fernando Gaxiola, KLN '24 (ISAB member)
Peer2Peer
This popular mentoring program helps ease the transition of new international students to life on campus and in the U.S. "Peer2Peer achieves its goals by connecting new international students with current students and, in the process, strengthens community among all international students," said Assistant Director of International Student Affairs, Marena Ariffin, who manages the program.
Peer2Peer is open to all new international students—undergraduate, transfer and graduate students. Mentorship groups match approximately 5-10 incoming students with a trained mentor who is an experienced Temple student leader. Groups meet weekly throughout their first semester to introduce and connect mentees to campus resources and activities. Having the advice of more senior students helps new international students quickly make the most out of their time at Temple and become active and engaged. At the same time, this program provides a valuable opportunity for mentors to build their leadership skills, gain experience, grow personally, and share in intercultural experiences.
"My experience as a mentor not only enhanced my communication skills, but through reflecting on my own personal experiences, I've learned greater empathy toward others which has helped me find better ways to assist my mentees."

—Hye-yun Sohn, FOX '21, (Peer2Peer Mentor)
Programs for Study Abroad Students

Culture and Identity Envoy Program at Temple Rome
To enhance resources and the study abroad experience for students who may encounter specific challenges in Rome, former Temple Rome student Ewan Johnson (KLN '20) initiated the Culture and Identity Envoy Program in 2019. The program helps these students—ethnic and racial minority students, LGBTQIA+ students, first generation students, students with high financial need, and students with disabilities—ease their adjustment to Rome and explore their identities.
"It's gratifying to ensure that the wide variety of Temple Rome students have their voices heard and learn to better understand their identities within a more global context while studying here," said Temple Rome's Student Life Coordinator, Benedicta Djumpah who co-manages the program with Education Abroad staff.
To help students process their experience, envoys participate in discussions on critical topics such as race, migration, politics and identity. They also meet with Italian high school students, refugees and first-generation Italians. Participants develop leadership skills as they reflect upon their own experiences in Rome and begin to cultivate an understanding of the lived experiences of historically marginalized people within a broader global context. Moving forward, the lessons learned in the Envoy Program inform continued engagement with challenging social justice issues.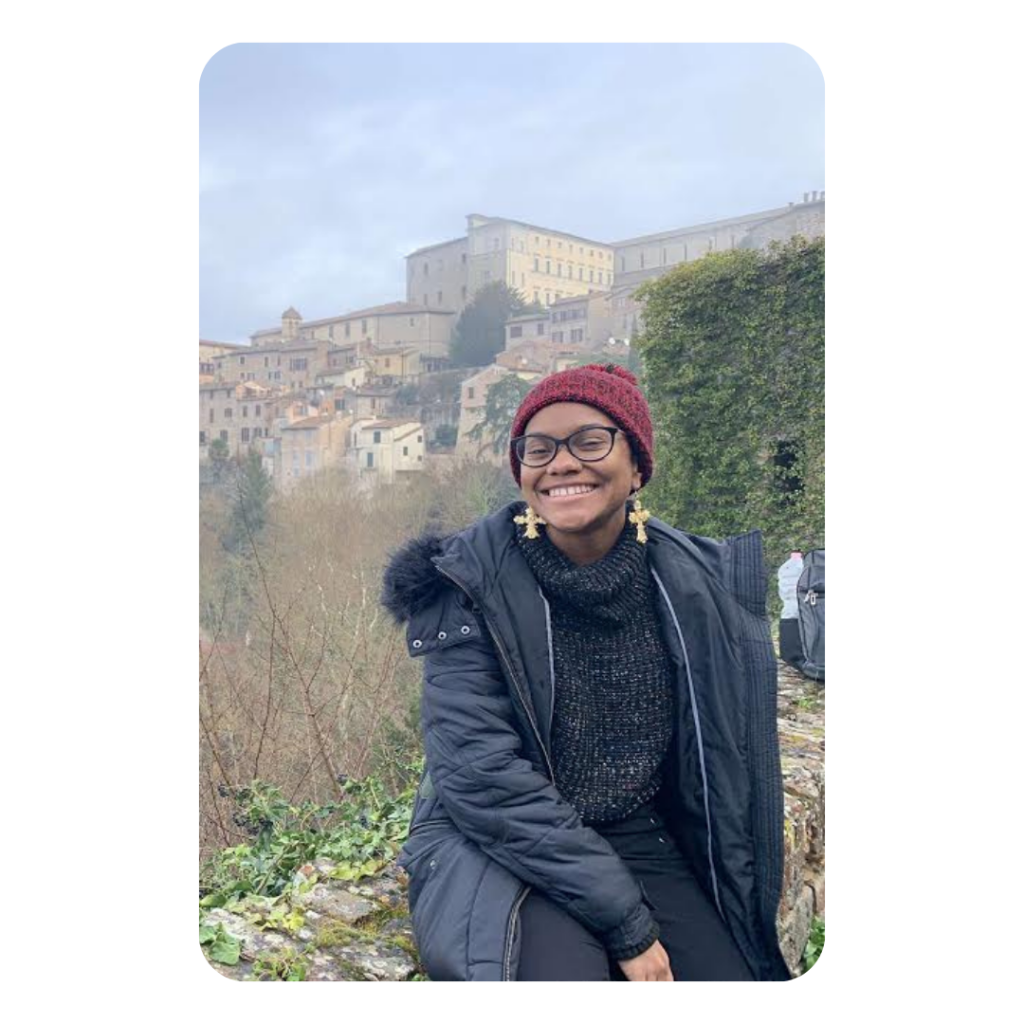 "The Envoy Program has inspired me to continue to create spaces for people that come from diverse backgrounds. This program helped me to improve my listening skills and, in light of COVID-19, my ability to work virtually. With these skills, I am excited to work on projects dedicated to BIPOC [Black, Indigenous, People of Color] study abroad alumni. For instance, I created a Black History Month study abroad alumni panel and plan to work on a private virtual community for BIPOC study abroad alumni."

—Jenn Hall, CLA '21; Temple Rome, Spring '20, (Peer Advisor)
Study Abroad Ambassador
Ambassadors are volunteers who serve as liaisons for prospective study abroad students. They respond to inquiries, assist with and organize their own recruiting-related events, serve on panels, and participate in other professional development activities.
"As aspiring leaders, ambassadors can hone their communication, mentorship and networking skills as they share their experiences and inspire their peers to take the leap and go abroad," said Evan Bossio, coordinator for Education Abroad and Overseas Campuses, who manages the program.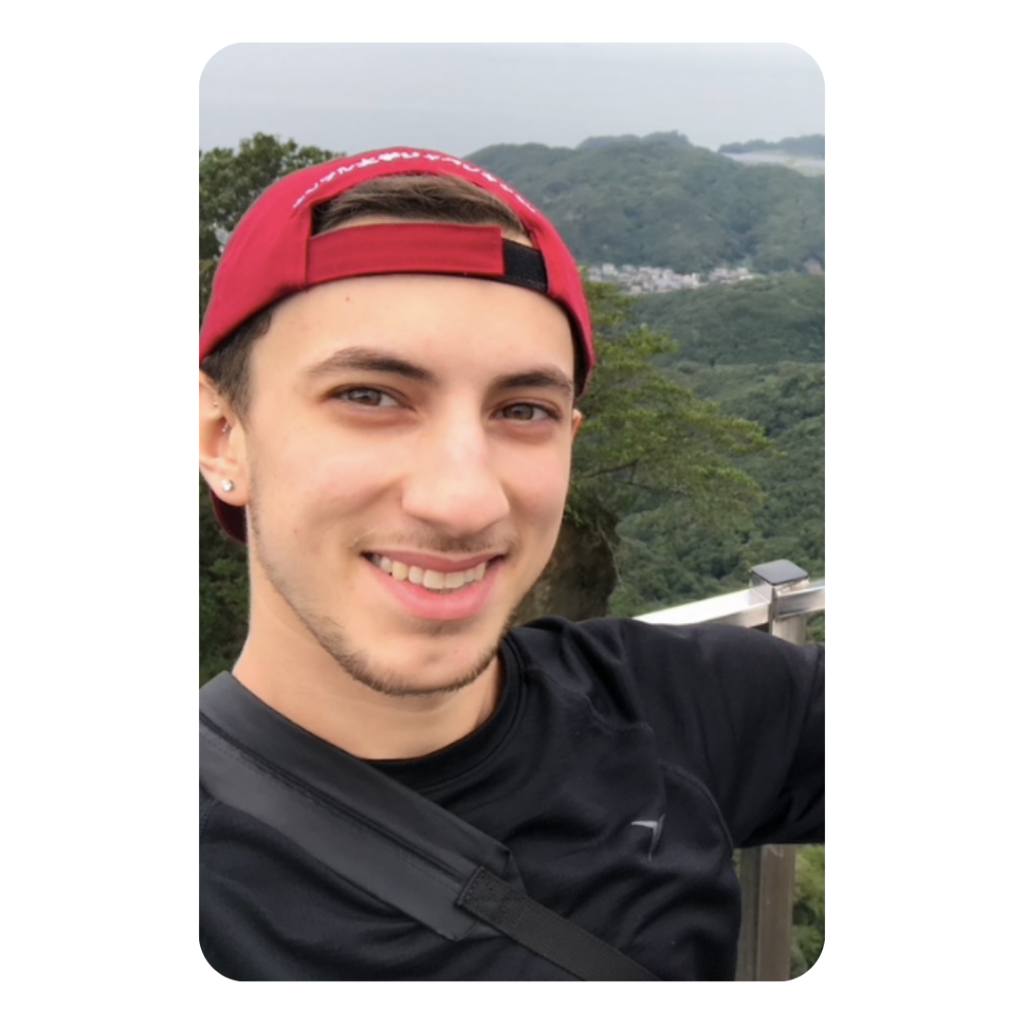 "As a first-time study abroad ambassador, I have really enjoyed sharing my experiences abroad and providing my expertise. In terms of leadership skills, I have learned to share my experience in a way that caters to prospective students' needs and adapts to their specific concerns, such as those related to financial stability, housing and adjusting to a new culture. Remembering how I felt before I began my study abroad program has helped me to prepare those who are about to begin their own unforgettable journey!"

—Gabriel De Lorenzo Angeloni, CLA '21; Temple Japan, Fall '18 (Study Abroad Ambassador)
By Suzanne Willever, PhD, Manager of Outreach and Communication, Education Abroad and Overseas Campuses
Illustration by Victoria Iannarelli, KLN '21