Linda Fleisher, PhD

Associate Research Professor – Health Disparities and Health Communication, Fox Chase Cancer Center
In recent years, Dr. Fleisher has focused much of her programmatic and research efforts on Digital Health – from design, user testing, and usability to implementation and evaluation. She has contributed to a number of web and mobile health research studies and is currently the Principal Investigator of a study to test multilingual text messages to improve mammography screening among underserved populations. Dr. Fleisher's research has bridged the fields of health communications and public health, with an emphasis on consumer informatics, health disparities, health education/communication interventions, and community-participatory and dissemination research.
Tom Gordon, PhD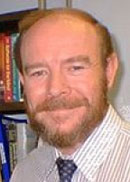 Professor of Psychology, University of Massachusetts- Lowell
Dr. Gordon has had extensive experience conducting research studies involving a variety of research approaches, with particular emphasis on perceptual mapping, for such clients as: ABC Television Network; World News Tonight program; ABC Spot Sales Division; and numerous national corporations. For the past decade he has concentrated on health research and the use of perceptual mapping and segmentation approaches to develop more effective health campaigns. Much of this research has involved working with low-income, low-health-literacy minority communities and has successfully produced tutorials and message strategies that are culturally and developmentally appropriate for these target groups. These studies have covered diverse areas of application including colorectal cancer screening, radiological terror, smallpox vaccination, avian flu attitudes toward vaccination and quarantine, public perceptions of emergency preparedness, and perceptions of patients by HIV/AIDS caregivers.
Amy B. Jessop PhD, MPH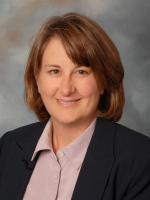 Director of Research at Prevention Point Philadelphia 
Dr. Jessop's work focuses on the prevention, screening and treatment of infectious diseases, particularly vaccine-preventable infections and viral hepatitis. She is a founder and Director of HepTREC, a community-based organization with a mission to reduce the impact of viral hepatitis. She approaches viral hepatitis and its associated issues of substance use, liver diseases, health disparities and health policy through advocacy, community-based programs, and research. Dr. Jessop's research is focused in two major areas: (1) immunization policies and practices, and (2) improvement of health service access and delivery. Health service improvement research includes examination of adoption and implementation of clinical practice guidelines. Immunization-related projects examined immunization registries laws and statutes, subspecialty physician immunization practices, readiness of VFC providers to implement vaccination recommendations, and Hispanic parents' attitudes and beliefs about HPV vaccination of girls. Hepatitis-related projects examined infection prevention policies and practices in police departments, descriptive epidemiology of viral hepatitis in Philadelphia's methadone maintenance programs, barriers to prevention and care for viral hepatitis, identification of readiness factors for viral hepatitis treatment, and development of mHealth tools to improve hepatitis C treatment initiation.
Jae Sevelius, PhD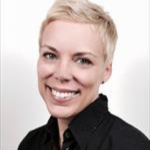 Associate Professor at the University of California San Francisco
Dr. Jae Sevelius is a licensed clinical psychologist and Associate Professor with the Center for AIDS Prevention Studies (CAPS) in the Department of Medicine at the University of California, San Francisco. With funding from the National Institutes of Health and the California HIV/AIDS Research Program, their research is focused on leveraging data to develop culturally relevant, transgender-specific programs and interventions to promote holistic health and wellness among transgender people, with an emphasis on serving transgender women of color and those affected by HIV. Dr. Sevelius is currently co-PI with Dr. Bass on the NIMH study looking at perceptions of PrEP in at-risk transgender women in Philadelphia and San Francisco. Dr. Sevelius is Co-Investigator on several transgender-focused projects, including a national demonstration project testing interventions to engage and retain HIV+ transgender women of color in care (PI: G. Rebchook), and formative research with transgender women in Brazil (PI: S. Lippman). Maintaining a focus on community collaboration and trauma-informed intervention development, they seek to develop and evaluate health promotion programs for transgender people that empower and draw on inherent strengths in the communities they serve.
Michael Hall, MD, MS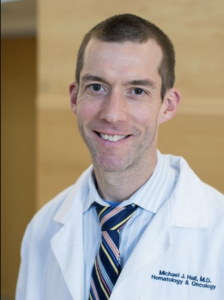 Director of the Department of Genetics, Fox Chase Cancer Center
Dr. Michael Hall is a GI oncologist and a clinical cancer geneticist, and has found over the years that his strongest skills are in helping his patients and their families to understand the complicated risks of cancer screening, surgery and treatment, to weigh the different options for treatment, and finally to develop a plan that is both in line with cutting edge research but also with their personal needs and preferences for their health and their lives. In cancer medicine, there is no longer a one size fits all approach, and in his practice, Michael strives to build on his patients' unique strengths and to further bring the multi-faceted expertise of his colleagues at Fox Chase and his colleagues nationally to offer each of his patients the best care he possibly can.
                                   Marne' Castillo, MEd, PhD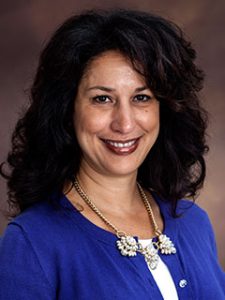 Project Director of Connect to Protect in the Division of Adolescent Medicine at Children's Hospital of Philadelphia.
Dr. Castillo's work focuses on adolescent health promotion and community engagement in research, especially with the House and Ball and Kiki communities. She also has broader interests around social determinants of health, with a special interest in trauma and improving outcomes for marginalized adolescents. In 2015, Dr. Castillo received the Center for AIDS Research Red Ribbon Award recognizing her work on behalf of adolescents in the field HIV prevention research in Philadelphia. She has served on the Board of Directors of several organizations, including Philadelphia FIGHT and GALAEI. Dr. Castillo received her PhD in public health and her master's degree in education from Temple University.
Marla Davis Bellamy, JD, MGA
Director of Philadelphia Ceasefire 
Marla Davis Bellamy is the director of Philadelphia CeaseFire at Temple University. She has served as executive director of Temple's Center for Minority Health and Health Disparities and the co-director of the Center for Bioethics, Urban Health, and Policy. Prior to joining Temple, Ms. Davis Bellamy was the executive director of the Anti-Violence Partnership of Philadelphia and served for five years as chief of staff of the Pennsylvania Department of Health. Marla earned a law degree at Temple University, a master of government administration degree from the University of Pennsylvania and a bachelor's degree in communications from Johnson C. Smith University.
Beth Pfeiffer, MS, PhD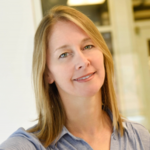 Director of the REACH (Research, Engagement and Advocacy for Community Participation and Health) Lab 
Dr. Pfeiffer is the director of the REACH (Research, Engagement and Advocacy for Community Participation and Health) Lab, which is focused on outcome-based research related to areas that impact community participation and health for people with autism spectrum disorder (ASD) and/or intellectual and developmental disabilities (IDD). Specifically, her research focuses on the development of interventions and outcome measures to support engagement in meaningful activities in the community with a focus on transportation and employment. In all aspects of her work, she engages stakeholders in research planning and decision-making and is committed to building and maintaining strong relationships with community partners. In addition to teaching and research, Dr. Pfeiffer maintains her clinical practice in the area of pediatrics.