Director:
Sarah Bauerle Bass, PhD, MPH (she/her/hers)
Contact Information: sbass@temple.edu
Hometown: Omaha, Nebraska
Biography: Dr. Sarah Bass is a Professor in the Department of Social and Behavioral Sciences in the College of Public Health and Director of the Risk Communication Laboratory at Temple University. Her over twenty-five years of experience focuses on health and risk communication and how public health messages are crafted for audiences. With expertise in health literacy, message development, and working with underserved and vulnerable populations, she is using new technologies to develop, target and test messages for their impact on patient/public self-efficacy, behavior intention, and behavior. Use of these technologies is are then applied to community or clinical-based interventions using mHealth, the Internet and other communication channel strategies. She has conducted research on a variety of public health topics, with emphasis on cancer, infectious diseases (HIV/AIDS, HCV, smallpox, SARS-CoV-2), and emergency preparedness. With a background in communication, she has also been a state spokesperson and worked in developing state-wide media campaigns around HIV/AIDS early in the pandemic. She has provided training in risk and crisis communication and is widely published in the area of health and risk communication. She has been funded by NIH (NCI, NIBIB, NIMH, NIDA), the CDC, organizations (American Cancer Society, American Diabetes Association), international NGOs (Global Alliance to Achieve Nutrition) state and local governments (PADOH, Phila DPH), and industry (Gilead, Merck). She has been named the 2021 winner of the American Public Health Association's Everett M. Rogers Award, a national honor for outstanding contribution to public health communication. 
Favorite Quote: "Be who you are and say what you feel, because those who mind don't matter and those who matter don't mind."  –Dr. Seuss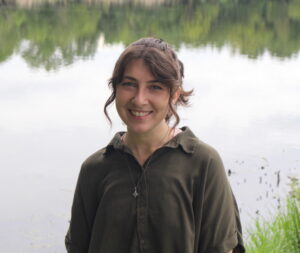 Research Coordinator:
Katie Singley, MPH (she/her/hers)
Contact Information: katie.singley@temple.edu
Hometown: Philadelphia, PA
Biography: Katie recently graduated from Drexel's Dornsife School of Public Health Community Health and Prevention Program. She received her undergraduate degree from Loyola University Maryland where she majored in Psychology and minored in Statistics. Her research interests include substance use, urban health, health disparities, and public health ethics. She previously worked for the Health Equity Advancement Lab (HEAL) where she was involved in various research projects that examine the role of harm reduction interventions in alleviating the opioid epidemic. Her goal is to conduct community-based research that can be used to empower individuals in their health-decision making and create equitable and transformative policy. 
Favorite Quote: "Do not be daunted by the enormity of the world's grief. Do justly now, love mercy now, walk humbly now. You are not obligated to complete the work, but neither are you free to abandon it." – The Talmud,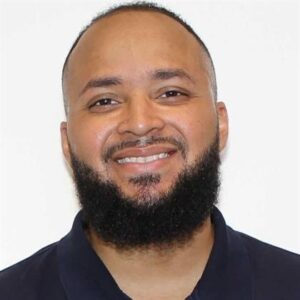 Research Assistant:                      Caseem Luck, MS (he/him/his)
Contact Information: caseem.luck@temple.edu
Hometown: Willow Grove, PA
Biography: Caseem serves as the Research Assistant in the Risk Communication Lab. He received his B.A. in Cultural Anthropology from Millersville University in 2019. Thereafter, he completed an M.S. in Communication for Development and Social Change from Temple University's Klein College of Communications in 2020. Throughout his undergraduate and graduate career, Caseem has sought to use storytelling as a way to amplify marginalized voices within his local community. Caseem's research areas have included understanding the meaning-making practices of refugee women pursuing post-secondary education, the experiences of first-generation Latinx college students at Predominantly White Institutions, and the disparities in access to digital technologies for refugee/immigrant-serving organizations in Philadelphia during COVID-19. Caseem hopes to further use storytelling to help inform relevant health communication practices for underserved communities of color in Philadelphia. 
Favorite Quote: "The stories we live and tell provide coherence and meaning and orient our sense of purpose."  – Sharon Daloz Parks
Doctoral Fellow:
Ariel Hoadley, MPH (she/her/hers)
Contact Information: ariel.hoadley@temple.edu
Hometown: Acton, MA
Biography: Ariel is a doctoral student in Social and Behavioral Sciences at the College of Public Health at Temple University. She received her MPH from Brown University and completed her undergraduate studies in Psychology at Wheaton College (MA). Her research areas have included mechanisms of behavior change within counseling interventions for people who use alcohol and other drugs, bystander interventions for sexual violence prevention among college students, and the implementation of medications for opiate use disorders among justice-involved populations. More broadly, Ariel is interested in improving access, engagement, and satisfaction with mental health and substance use treatment among diverse and underserved populations.
Favorite Quote: "If the track is tough and the hill is rough, thinking you can just ain't enough."  –Shel Silverstein "The Little Blue Engine"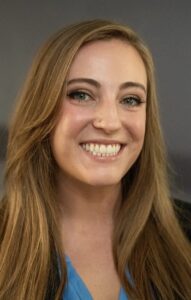 Doctoral Fellow:
Kirsten Paulus, MPH (she/her/hers)
Contact Information: kirsten.paulus@temple.edu
Hometown: Wayne, PA
Biography: Kirsten is a doctoral student in the Social and Behavioral Sciences Department at the College of Public Health at Temple University. She received her MPH from the University of California at Los Angeles with certifications in Health Education and Health Promotion as well as Population and Reproductive Health. She also completed her undergraduate studies in Global Health and Environment (BA) and Medical Sociology with Honors (BA) from the University of North Carolina at Chapel Hill. Her research areas have included the effect of implicit bias on care received and effective contraceptive use in an OBGYN clinic serving disadvantaged women in Western North Carolina, the relationship between the quality of mother-daughter communication and approval of sexual initiation in adolescence and unintended pregnancy in adulthood,  contraceptive use patterns among female entertainment workers in Cambodia, and the psychosocial factors that impact whether Asian immigrant women living in Los Angeles disclose their experiences of intimate partner violence. More broadly, Kirsten is interested in understanding how privilege and disadvantage (especially with respect to race/ethnicity, gender identity and sexuality), intersecting experiences, environments, and social identities affect health belief and perceptions, behaviors, and consequently sexual and reproductive health outcomes and status. In addition, she wants to study the social conditions that specifically foster sexual risk-taking behaviors within underserved and hidden communities that can be seen through contraceptive use, abortion, sexually transmitted diseases, and pregnancy and how these behaviors may relate to other factors such as knowledge, resources, social networks, economic pressure, social status, stigma, as well as culture. She is committed to advocating for equity and social justice for these populations while engaging directly with communities and individuals to further support the human right to reproductive and sexual health.
Favorite Quote: "Women belong in all places where decisions are being made." Ruth Bader Ginsburg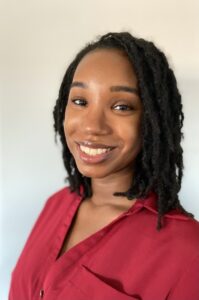 Doctoral Student: Imani Wilson-Shabazz (she/her)
Contact Information: Wshabazz@temple.edu
Hometown: Atlanta, Georgia
Biography: Imani Wilson-Shabazz is a doctoral student in the Social and Behavioral Sciences Department at the College of Public Health at Temple University. She is a recent graduate of the UCLA Fielding School of Public Health, earning an MPH in Community Health Sciences with a certificate in Population and Reproductive Health. She completed her undergraduate studies in Cognitive Science (BA) and Gender Studies and Human Sexuality (BA) with honors from the University of Southern California. Her previous research projects have focused on the negative effects of abstinence-only sex education programs on black girls in the South, BDSM community engagement as self-care practices for women of color, and unintended pregnancy prevention in trans-masculine individuals. More broadly, Imani's research centers on transforming family planning systems and institutions to empower queer individuals of color to make informed and affirmed reproductive choices.
Favorite quote: "You have to act as if it were possible to radically transform the world. And you have to do it all the time." – Angela Davis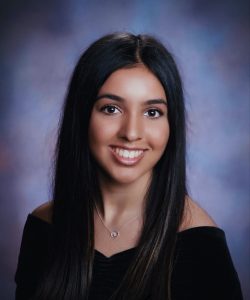 Undergraduate Student Worker:
Shreya Verma (she/her/hers)
Contact Information: Shreyaverma@temple.edu
Hometown: West Chester, PA
Biography: Shreya Verma is currently a junior at Temple University's College of Public Health majoring in Health Professions. She has always had a strong interest in healthcare and getting involved with the community. Personally, she has experienced the shortcomings of our country's healthcare system due to facing a chronic jaw condition that remained undiagnosed for many years. After taking public health courses at Temple and learning about topics such as the opioid crisis and systemic inequalities, Shreya knew public health was a strong passion for her. She believes this sector of healthcare is especially important and that it provides a way to make a real difference with at risk communities as well as educating society about overlooked issues. In the past, Shreya has worked as a medical scribe, a Temple University PASS Tutor, and volunteered at local hospitals. She aspires to pursue a career in health informatics. Shreya is looking forward to gaining more experience in public health! 
Favorite Quote: "Don't judge each day by the harvest you reap but by the seeds you plant." -Robert Louis Stevenson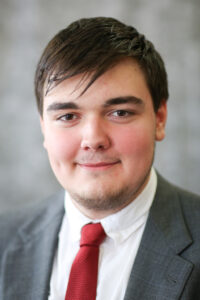 Graduate Student Worker:
Alex Rotaru, CQIA (he/they)

Contact Information: Alexandru-mircea.rotaru@temple.edu
Hometown: Bucharest, Romania
Biography: Alex is pursuing a Master of Public Health in Social and Behavioral Sciences degree at Temple University's College of Public Health. He earned a Bachelor of Arts in Chemistry degree from Wabash College in Crawfordsville, Indiana in May 2022. Prior to coming to Temple, Alex interned with the Montgomery County Health Department in Crawfordsville, Indiana; rearranged the classrooms at Wabash College for successful socially distanced in-person education for Fall 2020; and served for 3 years as an editor on his school newspaper. Through those experiences, Alex found a passion for ethics in science and bettering scientific communication that ultimately led him to the field of public health and the Risk Communication Lab. Alex is also passionate about combating vaccine hesitancy, LGBTQ+ inclusion and visibility as determinants of health, geographic disparities, burnout, accessibility to healthcare and services, and anything about the Chemistry side of Public Health. He aspires to continue learning everything he can about being an effective, culturally humble communicator and researcher, hoping to eventually bring the various lessons he learns throughout his practice back to Romania.
Favorite quote: "All is flux. Nothing stays still."– Heraclitus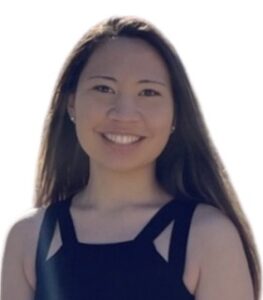 Undergraduate Student Worker: Iris Mencher (she/her/hers)
Contact Information: tuj69329@temple.edu
Hometown: Princeton, NJ
Biography: Iris is a senior at Temple University studying public health and working as an Academic Coach at Temple as well as Studio Coordinator for a local indoor cycling studio. Her passion for public health came about while she was working in the emergency department during Covid-19 and noticed many shortcomings of the system that were highlighted by the events of the pandemic. At Temple, she took a specific interest in health education and health communication. She is passionate about empowering communities by helping them understand how to approach difficult health topics. Upon graduation, Iris will continue her studies at Johns Hopkins University, working toward her MBA with a concentration in healthcare management.
Favorite Quote: "If the path set before her feet was to be narrow, she knew that flowers of quiet happiness would bloom along it. The joys of sincere work, and worthy aspiration, and congenial friendship were to be hers; nothing could rob her of her birthright of fancy or her ideal world of dreams. And there was always a bend in the road." – Anne of Green Gables (LM Montgomery)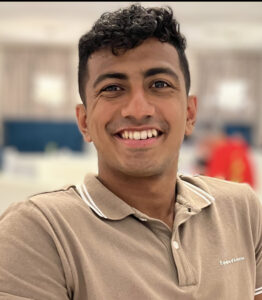 Undergraduate Student Worker:
Atharva Bidaye (he/him/his)
Contact information: aab433@drexel.edu
Hometown: South Brunswick, New Jersey
Biography: Atharva is a second year medical student at Drexel University College of Medicine. He received his undergraduate degree in Biological Sciences from Drexel University. Atharva wants to practice in pediatrics someday but has also always had an interest in public health and serving underserved populations. As an undergraduate student, he pursued these interests by working with an FQHC in Philadelphia. During his time at the FQHC, he developed a particular interest in risk communication as he was a part of the COVID vaccine outreach team that worked to overcome vaccine hesitancy in Philadelphia's communities. After graduation, Atharva hopes to use that experience as well as his time in this lab to become a healthcare provider that can empower patients and populations by meeting them where they are at.
Favorite quote: "Blessed are those who give without remembering and take without forgetting."  -Elizabeth Bibesco