Happy Open Education Week! During this week, we celebrate and advocate for open educational resources. Open educational resources (also called OER) are defined by the Hewlett Foundation as "teaching, learning, and research resources that reside in the public domain or have been released under an intellectual property license that permits their free use and re-purposing by others." In a nutshell, these are learning materials — like videos, slide decks, podcasts, worksheets, and even textbooks — that are free to access, use, share, and modify in the digital environment without copyright headaches because their creators have given others permission to do so.
Why are open educational resources so important that they are celebrated for an entire week? Their biggest appeal — for students — is they are zero or low-cost! Open textbooks especially can save students hundreds of dollars each semester. For faculty, OER is an opportunity to craft course materials that are highly relevant, current, and meaningful to their discipline. While faculty can remix and modify existing materials, there is also an opportunity for faculty to create new materials or textbooks!

At Temple University Libraries and University Press, we're lucky to have the North Broad Press imprint. All North Broad Press titles are scholarly works that are peer reviewed and freely available online. View a list of open textbooks in progress, and consider applying to their call for proposals for faculty-authored textbooks, which comes with a stipend of $5,000.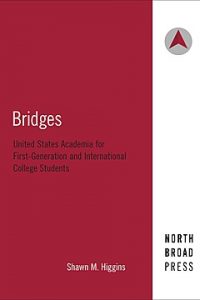 To learn a little more about why Temple faculty are driven to author an open textbook, we sat down with Shawn Higgins, Academic Coordinator of the Undergraduate Bridge Program at Temple University's Japan Campus. Shawn is the author of the brand new open textbook, Bridges: United States Academia for First-Generation and International College Students (Temple UP, 2021). This textbook was written for first generation students and English language learners to help them navigate life at United States colleges and universities.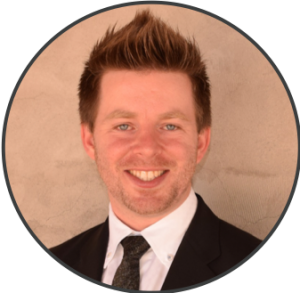 We encourage you to listen to this 27-minute interview to learn why Shawn authored this textbook, what it was like to work with North Broad Press, and why open educational resources and open textbooks are so important to Shawn as a faculty member.
Listen to the entire interview or jump to a section that interests you!
Why write Bridges as an open textbook  [1:40]
Process of producing this textbook with Temple's North Broad Press [5:58]
Discussion of remix elements found in the textbook [10:27]
Familiarity with Creative Commons prior to this project [12:12]
How the metaphor in the textbook's title relates to open textbooks/open educational resources [14:14]
How faculty and students can use this textbook [18:34]
Advice to faculty who might be considering authoring an open textbook [23:40]
If you feel inspired after listening to this interview, please know that you have support here at Temple Libraries! For more information about OER, visit our Discovering Open Educational Resources guide. Contact your subject librarian if you want help locating and implementing OER in your courses. If you're interested in writing your own open textbook, respond to the call for North Broad Press book proposals.
Don't forget to check out Shawn's textbook. You can read the book on your browser or device or download the book in PDF and EPUB formats. Share your thoughts about this book on social media with the hashtag: #bridgestextbook.