PI: David Smith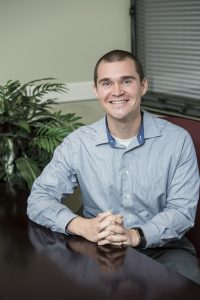 David V. Smith is an Assistant Professor in the Department of Psychology at Temple University. Dr. Smith received his B.S. in Experimental Psychology from the University of South Carolina in 2006. He then worked with Dr. Scott Huettel at Duke University and completed his Ph.D. in 2012. Dr. Smith also completed a postdoctoral fellowship with Dr. Mauricio Delgado at Rutgers University in 2016.
Dr. Smith's research focuses on the brain mechanisms that shape how humans respond to social and economic rewards in various contexts. To examine these issues, he combines functional magnetic resonance imaging (fMRI) with analytical techniques that quantify how multiple brain regions contribute to behavior. He is a member of the following organizations: Association for Psychological Science, Cognitive Neuroscience Society; Society for Neuroscience; Organization for Human Brain Mapping; Society for Neuroeconomics; and Social & Affective Neuroscience Society. His work is currently funded by the National Institute on Aging and the National Institute of Mental Health.
Email: david.v.smith@temple.edu | Curriculum Vitae | Google Scholar | ResearchGate
Graduate Students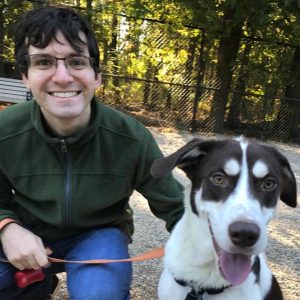 Jeff Dennison
Jeff is a second year doctoral student in the Cognition and Neuroscience program at Temple University. He hopes to use his time in the lab using a subjective-value framework to study the cognitive and biological processes underlying human decision-making across different domains. He received his masters degree at New York University and his bachelors degree at Hawaii Pacific University studying Psychology. He likes to use his time outside of the lab playing music, board games, and his dog.
Email: jbdenniso@gmail.com
Research Assistants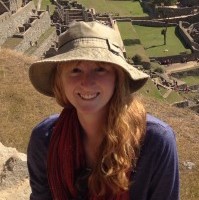 Victoria Kelly
Victoria is the lab manager.  She is currently studying choice overload, social influences on decision making, and choice delegation using behavioral and imaging methods.  She graduated from Georgia State University with a B.A. in Psychology in 2015 before working in multiple labs at Georgia State. Outside of the lab, she enjoys traveling, hiking, and playing with other people's dogs.
Email: victoriaakelly@yahoo.com | Curriculum Vitae | Twitter
Benjamin Muzekari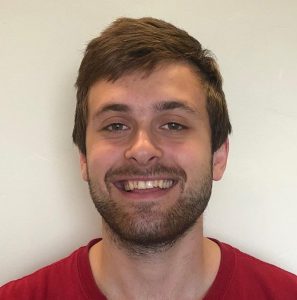 Ben is a collaborating research assistant interested in using self-induced brain stimulation to enhance his performance in economic interactions. Ben's favorite thing to do in his free time is to play the Ultimatum Game with friends. In fact, nobody has ever rejected an offer from Ben.
Email: ben.muzekari@temple.edu | Twitter
Matt Slipenchuk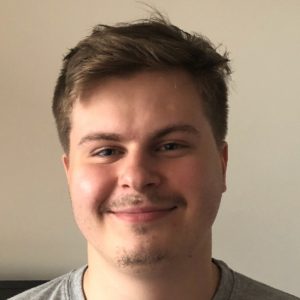 Matt is a research assistant at the lab interested in social conformity and non-invasive brain stimulation. He is a computer science undergraduate. When he's not doing research, he likes playing music with friends and cooking for friends and family.
Email: matthew.slipenchuk@temple.edu
Lindsey Tepfer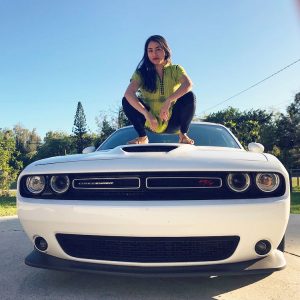 Lindsey is a research associate at the lab, where she also completed her M.S. in Cognitive Neuroscience. She did her undergraduate at Temple University majoring in Neuroscience and Biological Anthropology, with a minor in psychology. She's interested in social cognition, emotion, and moral decision making. In her free time, she likes to lift weights, eat Cheerios, and re-watch the Twin Peaks series endlessly.
Email: lindsey.tepfer@temple.edu
Undergraduates
Anna Giacomucci (Temple University)
Brijai Varma (University of Pittsburgh)
Srikar Katta (Temple University)
Rachael Kinmartin (Temple University)
Marc Cipriaso (Temple University)
Adam Lang (Temple University)
Gemma Goldstein (Temple University)
Collaborators:
We are fans of interdisciplinary research at the Neuroeconomics Lab!  Having valuable contributions from people that work in different backgrounds is important to our work.  We are currently working on multiple projects with individuals from various backgrounds including Neuroscience, Psychology, Economics, Computer Science, Business, and Communications.
Principal Investigators:
John Clithero, University of Oregon (Assistant Professor of Marketing at Lundquist College of Business)
Vishnu "Deepu" Murty, Temple University (Assistant Professor of Psychology at College of Liberal Arts)
Bart Krekelberg, Rutgers University (Associate Professor in the Center for Molecular and Behavioral Neuroscience)
Dominic Fareri, Adelphia University (Assistant Professor of Psychology at College of Liberal Arts)
Tania Giovanetti, Temple University (Associate Professor of Psychology at College of Liberal Arts)
Vinod Venkatraman, Temple University (Assistant Professor of Marketing and Supply Chain Management at Fox School of Business)
Lauren Alloy, Temple University (Professor of Psychology at College of Liberal Arts)
Johanna Jarco, Temple University (Assistant Professor of Psychology at College of Liberal Arts)
Eunice Chen, Temple University (Associate Professor of Psychology at College of Liberal Arts)
Graduate Students:
Nicole Henninger, Temple University (Ph.D candidate at Klein College of Media and Communication)
Katherine Hackett, Temple University (Ph.D candidate at College of Liberal Arts)
Tommy Ng, Temple University (Ph.D candidate at College of Liberal Arts)
Iris Ka-Yi Chat, Temple University (Ph.D candidate at College of Liberal Arts)
Lab Alumni
Michael Fitzpatrick: 2018 (former research assistant)
Isaac Levy: 2018 (former research assistant)
Shaoming Wang: 2017-2018 (former research assistant; currently a PhD student at University of California- Davis)
Christian Reice: 2017-2018 (former research assistant; currently a research assistant at Children's Hospital of Philadelphia)