Principal Investigator
vishnu.murty (at) temple.edu
I am the principal investigator of the Adaptive Memory Lab, which is housed in the Department of Psychology in the Cognition and Neuroscience area at Temple University. In addition, I am affiliated Faculty in the Neuroscience and the Interdisciplinary Decision Neuroscience program. Prior to joining the faculty at Temple, I received my PhD in Neurobiology from Duke University, completed a post-doctoral fellow at New York University, and junior faculty at University of Pittsburgh's Psychiatry department. My research has been funded by the Behavioral and Brain Research Foundation and NIMH.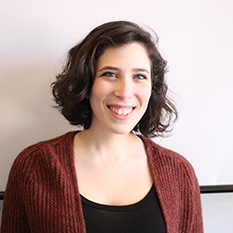 Emily Cowan
Post-Doctoral Research Fellow
emily.cowan (at) temple.edu
I am a post-doc in the AML, co-advised by Anna Schapiro at UPenn. I received my BA from Skidmore College and my PhD from New York University, where my dissertation research with Lila Davachi focused on how sleep reorganizes the representations of neural memory traces. Building on this work, I'm interested in studying how reward helps prioritize and reorganize memories with sleep-dependent consolidation. Outside of the lab, I can usually be found exploring Philadelphia, trying new baking recipes, or finding new running routes.
---
David Gregory

Graduate Student Researcher
david.gregory (at) temple.edu
I am a graduate student in the BCS Program at Temple studying motivation, learning, and memory using fMRI and behavioral methods. My background is in behavioral/EEG human learning and memory research, neural mechanisms of LTP/LTD plasticity, and stress, fear and PTSD in basic (rodent) research, and as a grant writer for researchers in radiochemistry, psycho-oncology, and behavioral science at Memorial Sloan Kettering. I try and find spare time to hang out with Lenny (my spaniel-poodle), discover new restaurants, go to concerts, see friends in NYC and family in Colorado, and get to know Philly.
---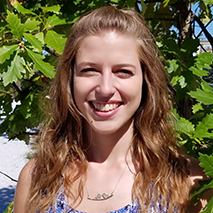 Elizabeth Eberts 
Graduate Student Researcher
elizabeth.eberts (at) temple.edu
I am a graduate student in the AML where I am studying how reward motivation plays a role in the contextual organization and consolidation of episodic memories. I graduated from Alfred University in December 2017 with a BA in Psychology. In my free time, I enjoy baking, going to the beach, and playing with my two giant rabbits!
---
---
Kaitlyn O'Neill
Master's Student Researcher
k.oneill (at) temple.edu
Kaitlyn O'Neill is a first-year student in the Neuroscience Masters program at Temple. O'Neill graduated from The Pennsylvania State University in 2017 with a degree in psychology and a focus on cognitive neuroscience. In her free time, O'Neill is an abstract artist who has exhibited pieces in venues across the tri-state area and also enjoys playing with her dog, Nimbus.
---
Matthew Fain 
Research Associate 
matthew.fain (at) temple.edu
I graduated with a BA, Psychology from UC Berkeley in 2017. Currently, my research focuses on understanding the nature and utility of consolidation during post-encoding rest periods. Outside of the lab, you'll find me expanding my collection of concert tickets, experiencing good food, & getting caught in the rain (sometimes in that order).
---
Jane Rothrock
Research Associate/AURORA Project
jane.rothrock (at) temple.edu
I recently graduated from Rutgers University, where I studied Cognitive Neuroscience & Psychology. I'm passionate about memory research, especially as it relates to dementia and mental illness. When I'm not researching the brain, you can find me kickboxing, drinking coffee, and watching movies about space.
---
Samantha Reisman
Research Associate/AURORA Project
samantha.reisman (at) temple.edu
I graduated in 2017 with a BA in Neuroscience from Skidmore College and currently work in the lab as an RA on the AURORA project. My personal interests lie in understanding how differences in affective experiences influence behavior and decision making. When I'm not thinking about neuroscience (meta), I like to ride my bike, play music, win board games (reward), and listen to Lizzo (always Lizzo).
---
Bushra Tanriverdi
Visiting Researcher
busra.tanriverdi (at) temple.edu
I am a Ph.D. student at NYU and a visiting researcher in the AML, working as part of the Aurora project. My research at AML investigates how subnuclei of the amygdala and hippocampus interact with each other, and with other MTL structures to support emotion processing and memory in both healthy and clinical populations. In my free time, you might find me socializing with my friends, exploring Philadelphia, or painting with water-colors.
---
Undergraduate Research Assistants
---
AML Alumni:
Allie Neeson
,

Research Assistant
Brandon Katerman
,

Undergraduate Research Assistant
Patrick Holt
,
Undergraduate Research Assistant
Abhishek Dutta
,

Undergraduate Research Assistant
Collaborators:
Science is more joyful when you work with other great people!