Visit Paley Library between December 12th and 19th for our semi-annual Crunch Time Café and let us help you relax and refuel during study days and final exams. Everyone's favorite therapy dogs will be back in action, so swing by and check out familiar and new furry faces! The full list of events is included below, all of which will take place in the Paley Library Lecture Hall, 1210 Polett Walk, Ground Floor.
---
CRUNCH TIME CAFÉ
Get Your Study On

Tuesday, December 12, 6:00–8:00 PM
Take a break at the end of your first study day and join us for healthy snacks and appetizers. You got this!
Crafts & Games
Wednesday, December 13, Noon–4:00PM
You've been studying hard—unwind at the Libraries with crafts and games the day before final exams begin.
Destress with Dogs

Friday, December 15, Noon–1:30 PM
Monday, December 18, 10:30 AM–Noon
As exams are in full swing, can you imagine anything better than taking a break with cuddly, sweet therapy dogs? Neither can we! Stop by to hang out and destress with some furry friends.
The End is Near!
Tuesday, December 19, 7:30–11:00 AM
You are so close! Join us one last time for breakfast treats and coffee to help you power through to the end of exams and propel you toward a much needed winter break.
---
AND TO MAKE YOUR STUDYING EASIER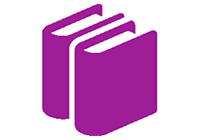 Starting at 8:00 AM on December 7 through 8:00 PM on December 20, the Paley Library goes 24/7 for final exams. You can also book study spaces ahead of time at paleystudy.temple.edu.