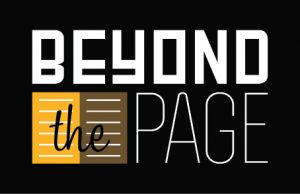 Starting this fall, Temple University Libraries will bring you two curated, collaborative series, in addition to the varied lectures, panels, performances, and concerts that serve as Beyond the Page public programming staples. Read on for a preview of our exciting lineup of programming for the upcoming academic year.
Visualizing Sustainability is our series co-curated by Temple Contemporary and Temple University's Office of Sustainability, as well as faculty and graduate students from the College of Liberal Arts and Tyler School of Art. This series will engage tangible, aesthetic, design, and activist practices that impact our environment. Look forward to discussions of food justice and activism, public art, bird migrations, and so much more.
The Libraries will also bring you a series around Migrations, with a particular focus on the music of the Great Migration. 2016 marks the 100th anniversary of this historic and culturally important movement of African Americans to the urban Northeast, Midwest, and West. We are partnering with the Philadelphia Jazz Project, Ars Nova, and the Boyer College of Music and Dance to bring you programs and exhibitions on John Coltrane, as well as public performances of John Coltrane's music and other compositions of the time period.
All programs are free and open to all. Check out the program schedule as it becomes available and make sure to check back for updates and new programs as we move into fall.