In April, we held a luncheon to celebrate the winners of this year's Livingstone Undergraduate Research Awards. The Awards celebrate excellence in undergraduate work and recognize outstanding achievement in a wide range of subjects and disciplines, highlighting the importance of undergraduate research at Temple and the way the Libraries support that process.
It was the first time since the spring of 2019 that we were able to meet to celebrate the winners in person—and the first time ever celebrating the Awards in Charles Library. It was wonderful to gather together in the Charles Library first floor event space to mark the occasion and celebrate the achievements of this year's recipients.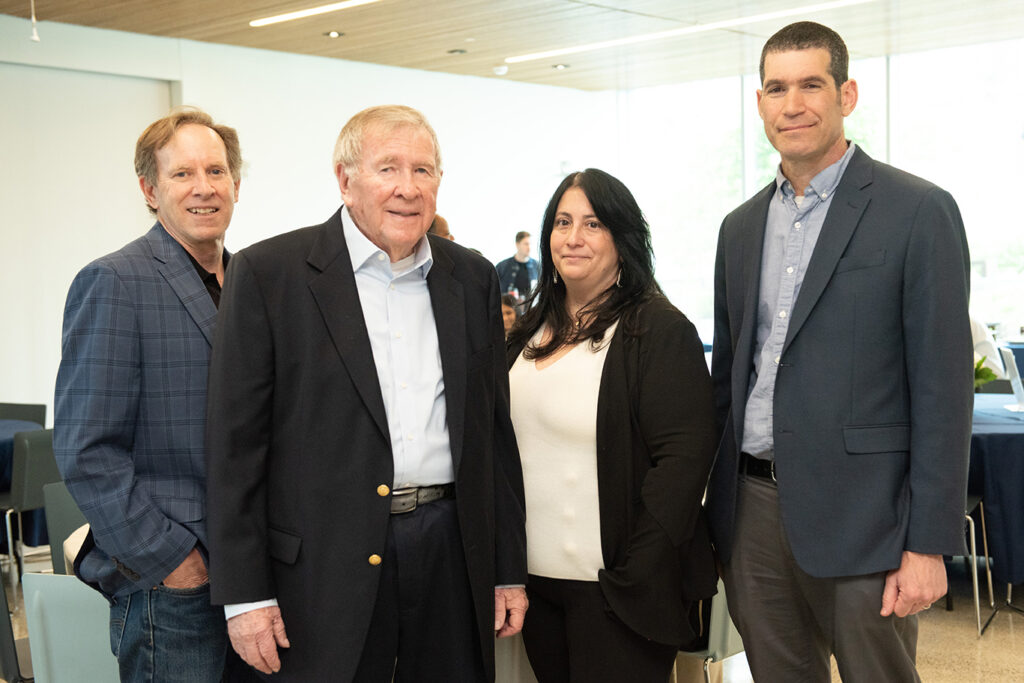 The event began with a welcome from Joe Lucia, Dean of University Libraries. Lucia spoke about the history of the Awards and acknowledged the many people that play a role in their success. We also heard from sponsors John H. Livingstone, SBM '49, who has generously supported the awards for almost two decades, and Theresa Danks, Senior Account Executive at Gale, a Cengage Company. Gale sponsors the Awards in Diversity and Social Justice and General Education and the luncheon. Daniel Berman, Vice Provost for Undergraduate Studies, then spoke about undergraduate research at Temple.
During the luncheon, the attendees had the opportunity to talk to the winners about their projects. This year's winners were Angela Cirelli (Creative Works and Media Production), Brianna Kline-Costa (Social Sciences), John L. Nori (STEM Disciplines), Samantha Marie Padilla (General Education Courses), Allyson Grace Yu (Diversity and Social Justice), and Jenna Zenouzi (Humanities). You can learn more about the winners and their projects on our Livingstone Undergraduate Research Awards website.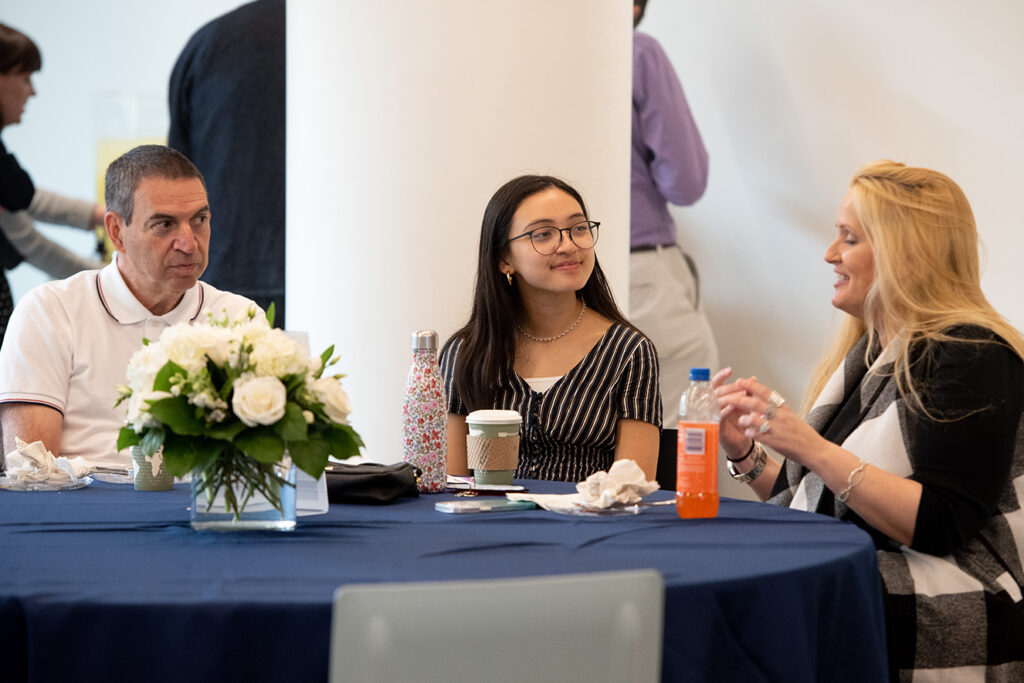 Congratulations to this year's Livingstone Undergraduate Research Award recipients as well as all our past recipients. We look forward to continuing to support undergraduate research and to celebrating the achievements of future recipients of this signature award.