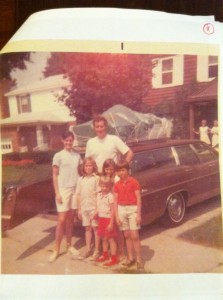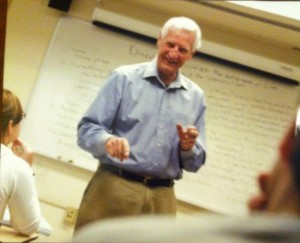 In 2013 whistleblower Edward Snowden leaked thousands of classified documents and confirmed a vast National Security Agency spying program. Though there had been significant revelations before Snowden's leaks, this new information made it impossible for the US government to deny the international scope of its intrusions into the privacy of individuals, organizations, and governments.
43 years earlier a group of eight middle class antiwar activists performed a similar public service, releasing internal FBI documents that revealed a pattern of abuse by J. Edgar Hoover and federal agents. The full story is told in a new book (Betty Medsger's The Burglary) and a documentary film (1971, directed by Johanna Hamilton), both released in 2014. The Citizens' Commission to Investigate the FBI, as they called themselves, burglarized the Media, Pennsylvania office of the FBI in the hopes of finding evidence of illegal FBI surveillance and disruption of the antiwar movement.
J. Edgar Hoover's citadel was seemingly impregnable, built by decades of careful public relations and a comprehensive intelligence network. Though there was near certainty among antiwar activists and other protest groups of FBI malfeasance, there was no tangible evidence. After surveilling the Philadelphia FBI office and determining that it was too closely guarded, the Commission to Investigate the FBI looked to the FBI's suburban offices for an opportunity.
After months of casing the Media, Pennsylvania office, the Citizens' Commission to Investigate the FBI made its move on the night of the first historic Joe Frazier – Muhammad Ali fight, March 8, 1971. By sunrise the next day, the Citizens' Commission had eight large suitcases of documents – the full contents of the Media FBI filing cabinets – secured in an isolated farmhouse, waiting to be organized and analyzed. Hundreds of FBI agents were assigned to investigate the Media break-in, but no one was ever charged with the crime. The disclosures that resulted from the Media burglary provided concrete evidence of illegal FBI activities.
John and Bonnie Raines were members of the Citizens' Commission to Investigate the FBI. John Raines, now professor emeritus, has been at Temple University since he arrived from the Union Theological Seminary in 1966. John Raines spoke to me about his experiences with the Citizens' Commission to Investigate the FBI on October 2, 2014.