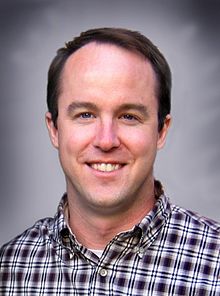 [ensemblevideo contentid=9blMRLpudUm4nkWGGasB8A audio=true showcaptions=true displayAnnotations=true displayattachments=true audioPreviewImage=true]
Jamgön Mipam (1846 – 1912) is a representative of the Nyingma school, or "old school," of Tibetan Buddhism. The Nyingma trace their roots to the earliest entry of Buddhism into Tibet in the eighth century of the Common Era by Indian Buddhists, including luminaries Santaraksita and Padmasambhava. The "new" schools – Jonang, Geluk, Sakya, and Kagyu – that developed from the eleventh century viewed the Nyingma with suspicion, charging that Nyimgma scriptures were not based on Indian originals.
Mipam's great strength was his ability to synthesize currents from the different new schools into the Nyingma tradition. As a monastic who spent considerable time in meditation and a scholar versed in the Middle Way, logic, poetics, medicine, astrology, and tantra, Mipam was well-placed to bridge the gap between the scriptural and meditative approaches to enlightenment. His writings cover a vast range of topics and genres, all the more surprising considering that he spent so much time in meditative retreat.
Religion professor Douglas Duckworth is a specialist on Indian and Tibetan Buddhism. His 2011 book Jamgon Mipam: His Life and Teachings fills a need for an introduction on this important scholar, polymath, and mystic. Organized into three parts, it reviews Mipam's life and the Buddhist traditions and teachers from which he drew, explores Mipam's doctrines and philosophy, and then provides selected translations of Mipam's works.
I spoke to Professor Douglas Duckworth on September 22, 2014 about his book Jamgön Mipam: His Life and Teachings, published in 2011 with Shambhala Publications.
Audio Embed Code