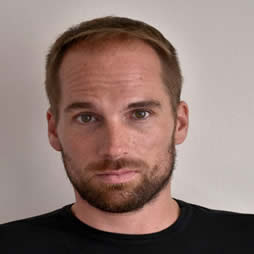 [ensemblevideo contentid=VSWX54HvKkOJeXJdZTD-9w audio=true showcaptions=true displayAnnotations=true displayattachments=true audioPreviewImage=true]
It seems appropriate that I should be writing this on Black Friday, that frenzied day following Thanksgiving that kicks off the Christmas – Hanakah – Kwanza shopping extravaganza. Dustin Kidd published Pop Culture Freaks: Identity, Mass Media, and Society in 2014 with Westview Press. It's a hybrid work that combines original research, theoretical and methodological perspectives, and some of the features you might find in a textbook, like infographics and recommended readings. Professor Kidd's focus is on the popular culture generated by the concentrated corporate mass media, whose revenue model is dependent on rising consumption.
One insight that I found particularly striking in this interview was Professor Kidd's analysis of the changes in TV programming over the past 25 years. In his opinion, sitcoms of the 1970s and 1980s – All in the Family, The Jeffersons – prepared young people for their eventual entry into the work world. By contrast, today's programs prepare young people to fulfill their role as consumers. As the retail sector has become more important to the overall health of the economy, everyone must be encouraged to consume. Corporate popular culture creates the matrix within which individuals are conditioned to continually seek out new products, new adventures, and new identities. Shop until you drop.
Dustin Kidd analyzes the role that race, class, gender, sexuality, and disability play in popular culture, not only in the actual cultural artifacts, like TV programs and films, but also in their creation and then consumption. The fracturing of identity, the privileging of some identities over others, and the yearning for wholeness engendered by this phantasmagoria of identity turns us all into freaks. As our sense of inadequacy ebbs and flows, we search out something to buy in order to feel temporarily at peace. But it doesn't last long.
I spoke to Dustin Kidd about his new book Pop Culture Freaks: Identity, Mass Media, and Society on November 18, 2014.
Audio Embed Code: