Simple Calendar is the easiest way to add Google Calendar events to your WordPress site. Quick to setup. Fine-tune to your needs. Mobile responsive. Beautifully designed.
SIMPLE CALENDAR FEATURES
– Display events from any public Google Calendar.
– Keep managing events in Google Calendar. No need to create events in WordPress.
– Out-of-the-box designs that match your theme's look and feel.
– Fully responsive and mobile-friendly monthly grid and list views.
– Customize event content display using simple tags. No coding required.
– Combine multiple calendars into single displays explicitly or using categories.
– Intuitive, simple display configuration changes for fine tuning.
– Advanced settings to adjust time zones, date/time formats and start of the week.
– Integration with Event Calendar Newsletter for quickly turning your events into a newsletter-friendly format.
– Additional functionality offered with add-ons.
– Translations available with more being added on a regular basis. Translations welcome!
How to integrate your Google Calendar
Please Note: your google Calendar must be set to Public in order for this integration to work.
If you need help making your Google Calendar public, please check the following article https://sites.temple.edu/knowledge-base/how-to-make-your-google-calendar-public/
Navigate to the 'Plugins' tab from the Dashboard.
In the search bar search for 'simple Calendar'.
Click the 'Activate' button.
Once activated, click the 'Settings' link.
Enter the following api key into the 'Google API Key' box AIzaSyBqjOgheI-cSVnxjLX-MsMrL8sEF1MtNj8
Click the 'Save Changes' button. 
Click the 'Add New' tab in the Calendars section of the dashboard.
Click the 'Google Calendar' tab under 'Calendar Settings'
Enter your Calendar ID into the 'Calendar ID' box.

If you need help finding this, please check the How to find your calendar ID support article.


Hit the blue 'Publish' button.
you are all done and should now be able to see your Google Calendar integrated into your site.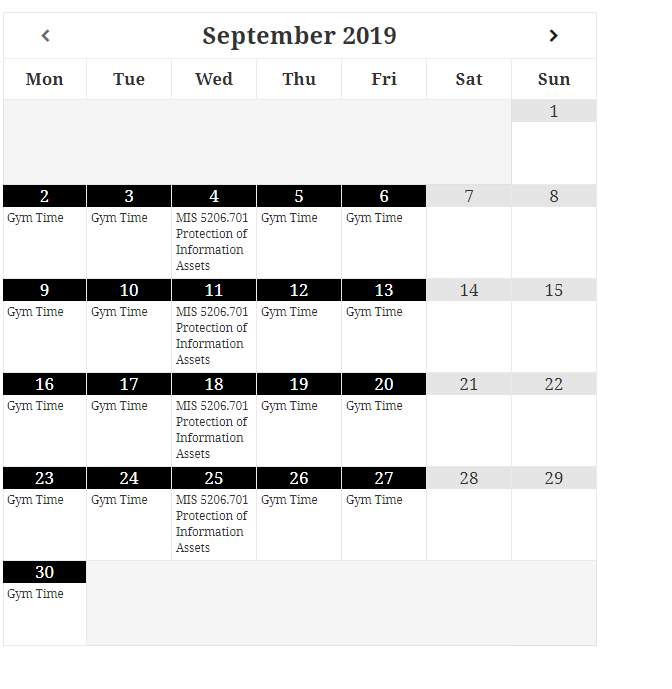 Note: If you want to embed the Calendar on a specific page you can grab the 'shortcode' from Calendars –> All Calendars.