Gabrielle Spence (Spring 2023- current)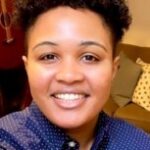 Gabrielle Spence is a PhD student in the Criminal Justice department with the College of Liberal Arts at Temple University. She holds master's degrees in Criminal Justice and in Public Administration from Rutgers University. In addition, she earned bachelor's degrees in Criminology and Law and in Spanish Language from the University of Florida.
Her past experiences include holding the position of Quality Assurance/Data Manager for a juvenile residential center, working as a Research Associate at a local Philadelphia firm, and advising STEM tutors as an administrator in Temple University's Student Success Center. Gabrielle has presented at national Criminology conferences, led Research Methods lectures at the university level, and contributed meaningfully to community cyber hygiene education initiatives. She is trained in qualitative and quantitative research methodologies & has experience using various software packages, including SPSS, Stata, Atlas.ti & Python.
Gabrielle's research areas include a combination of youth diversion, juvenile justice policy, and juvenile justice interventions through technology. Currently, she is working with Dr. Rege on merging youth and technology in the nonprofit space. She hopes to develop procedures and impact policy that will contribute to more widespread juvenile diversion from the justice system and introduce youth to the world of technology as a means for social, personal and professional elevation.
Her academic presentations include:
2022
American Society of Criminology Panel Presentation "Fork in the path: Exploring trails of political landscape in relation to youth diversion"
Temple University's Digital Equity Center Presentation "Identity Theft: Education for Prevention"
2019
Master's Thesis Graduate Research Project "Desirable Parenting, Delinquent Youth? Exploring the moderating effect of delinquent peer associations on the protection of authoritative parenting."
American Society of Criminology Poster Presentation "Good Parents, Bad Kids: Authoritative Parenting, Delinquent Peer Associations, and Juvenile Delinquency"