CURRENT UNDERGRADUATE STUDENT RESEARCHERS
Rachel Bleiman (Summer 2019 – present)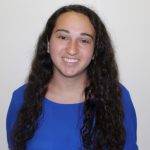 Rachel Bleiman is a senior honors student in the College of Liberal Arts majoring in Criminal Justice with minors in Computer Science and Psychology. Her multi-disciplinary education gives her a unique perspective in each area of her studies. Outside of school work, Rachel tutors her classmates in various Criminal Justice classes including Research Methods, Statistics, and Criminological Theory at the Resnick Academic Support Center on campus. Rachel has a wide array of interests including cyber security, research, law, crime data analysis, and investigative procedure. Rachel was awarded a merit scholarship through the honors program to work with Dr. Rege in creating her own research project design, in which she is examining the effectiveness of social engineering tactics among college students. She is working with Dr. Rege on her NSF CAREER project. Rachel will be starting the Criminal Justice PhD Program at Temple University in Fall 2020!
Publications:
Rege, A., Nguyen, T., & Bleiman, R. (forthcoming). "A social engineering awareness and training workshop for STEM students and practitioners". Proceedings from the 10th IEEE Integrated STEM Education Conference (ISEC).
Bleiman, R. & Rege, A. (forthcoming). "The susceptibility of humans in disclosing sensitive information". Proceedings from the 15th International Conference on Cyber Warfare and Security.
PAST UNDERGRADUATE STUDENT RESEARCHERS
Natalie Divers (Fall 2017 – Spring 2018)

Natalie Divers is a sophomore Honors student double majoring in Global Studies (concentrating in Global Security) and Criminal Justice with a minor in Religion. Last year, Natalie presented a paper on the consequences of socioeconomic inequality on higher education at the Temple Undergraduate Research Forum. In addition to cybersecurity, her academic interests include crime mapping and hotspots, human trafficking, and terrorism. Natalie also serves as an Honors Ambassador through the Honors Admissions and Transitions Team as well as a mentor through the DREAM Program. Her post-graduation plans are either to attend graduate school and pursue a career in criminological research, or to attend law school and work as a prosecutor. She worked with Dr. Rege on her NSF EAGER project.
Fangzhou Wang (Fall 2017 – Spring 2018)

Fangzhou Wang is a senior student at Temple University. Her major is Criminal Justice. She is also a pre-law student. Besides being a student at Temple University, she also works for Center City Crime Victim Service (CCCVS) as a bilingual intern. She is especially interested in immigration law and her international background positions her to be an advocate who can help Asian immigrants get their deserved justice. Moreover, she has worked for several different offices on campus such as, the Office of International Student Service and the Off-Campus Program Office. Her enthusiasm in research lies in discovering the basic principles that contribute to crimes and seeking viable solutions that can be used to tackle criminal behaviors. She is especially interested in cyber crimes, including the international spreading of ransomware; and online child abuse and solicitation. She worked with Dr. Rege on her NSF EAGER project.
Brian Singer (Summer 2016 – Spring 2017)

Brian Singer will earn his Criminal Justice degree and Psychology minor in 2017. He studied a varied range of topics during his time at Temple, taking part in Temple's Study Abroad program in Rome, but he concentrates in trans-international crime and law enforcement methodology. His research interests include Cyber Crime, National Security, Terroristic Risk Methodology, and Causes of Recidivism. This Summer he is interning with OPS Security group in their consulting sector as well as working in their security/investigation sector part time. Next fall he will be interning with the PA Innocence project and assisting with exoneration litigation. He is the Vice President of Temple's Tae Kwon Do team and enjoys rock climbing. He worked with Dr. Rege on her NSF CAREER project.
Nicholas Masceri (Summer 2016 – Spring 2017)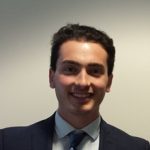 Nicholas Masceri is a junior Criminal Justice major and Computer Science minor at Temple University, expected to graduate in May of 2018. He has interests in pursuing a career in ethical hacking or doing field work for criminal justice agencies. At his time at Temple University he has participated in Cyber Security in Action, Research and Education (CARE) con. At CARE con he presented research with a group on cyber warfare. Also he participated in research with engineering students at Temple University and Idaho National Labs. In his free time he enjoys going to the beach, surfing and hanging out with friends. He worked with Dr. Rege on her NSF CPS project.
Rohan Pandit (Fall 2015 – Spring 2016)
Rohan Pandit is a sophomore studying the Computer Science and Mathematics major in the College of Science and Technology and also participating in the Honors Program. He has academic and research interests in Cyber Security, Artificial Intelligence, Machine Learning, Robotics, and App/Web Development. He was a Software Engineering intern at Parsons Corporation in Summer 2015 and is currently working with Dr. Rege on her five-year NSF-funded CAREER project which examines adaptive adversarial decision-making. His hobbies outside of academia are playing tennis, piano, and also a little bit of electrical engineering and circuitry.
Daniel McShane (Fall 2017 – Spring 2018)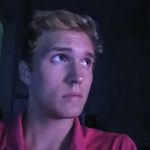 Daniel McShane is a freshman student majoring in Computer Science at the College of Science and Technology, specializing in cybersecurity. He has an interest in ethical hacking, server management and software development. Daniel's potential career choices include being an Incident Responder, Penetration Tester, Security Analyst, or Security Software Developer. Daniel has been running his own business since 2015 in which he sells virtual private servers and access to a unique type of virtual private network. Daniel's post graduate plans are to attend graduate school and obtain a Master's degree in Computer Science or another computer security related degree. He worked with Dr. Rege on her NSF EAGER project.
Leon Moscherosch (Fall 2017 – Spring 2018)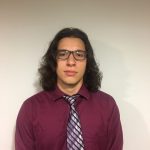 Leon Moscherosch is a sophomore studying Information Science and Technology at the College of Science and Technology while also pursuing a certificate in Computer Security and Digital Forensics. His academic interests include software development, web development, penetration testing, and network analysis. He has become increasingly interested in cybersecurity with the rise of cyberwarfare in recent years. Leon's career aspirations include network administration, security risk analyst, or working for the public sector. Computers have always been a big aspect of Leon's life; he hopes that with the information he obtains through his program and research, he can help tackle issues like cybercrime. Some of Leon's hobbies include ethical hacking, golfing, coding, and beekeeping.
He worked with Dr. Rege on her NSF EAGER project.
Terry Hurst (Fall 2017 – Spring 2018)

Terry Hurst is a junior studying Management Information Systems in the Fox School of Business with plans of adding a minor in Finance. His academic and career interests include cyber security, cloud computing, virtual reality, block chain technology, machine learning, artificial intelligence, and mobile application development. He has plans of interning with Lockheed Martin in the Missile Defense and Cyber Solutions division in the summer of 2018. He is the co-founder and vice president of the Temple University Club Golf Team, and avidly plays guitar and other musical instruments. He worked with Dr. Rege on her NSF EAGER project.
Zois Bouikidis (Fall 2017 – Spring 2018)

Zois Bouikidis is a Junior Honors student studying Management Information Systems in Temple's Fox School of Business. He is open to pursuing a number of opportunities following graduation, but sees himself excelling in the fields of consulting and data analysis particularly. As a people-oriented individual, he is at his best when working in groups, but possesses the ability to work individually when necessary. Data analysis is of particular interest to him due to the wide-ranging possibilities of its utilization in terms of industry and application. Data has proven to be invaluable across industry lines, with companies ranging from Google to NBA Franchises making its use a priority with the goal of gaining an edge over competition. Working towards figuring out how to best leverage technology and information to solve problems and make informed decisions is an endeavor he hopes to take on as a professional after college.
A first-generation American with Greek heritage, Zois grew up in Upper Darby, PA and remains active within the community. Besides his professional interests, Zois' hobbies include general fitness and health, basketball, travel, and spending time with friends. He worked with Dr. Rege on her NSF EAGER project.
top

Ngoc "Nathan" Pham

Ngoc "Nathan" Pham(Fall 2017 – Spring 2018)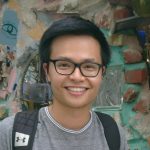 Ngoc "Nathan" Pham is a Management Information Systems (MIS) major at Fox School of Business class of 2019. Originally from Hanoi (Vietnam), Nathan came to Philadelphia to attend Temple University in 2015. He has also participated in study abroad programs at Yonsei University (South Korea) and Imperial College (United Kingdom). At Temple, Nathan is a Teaching Assistant for the MIS department, a Peer Mentor for University Housing & Residential Life, and a Peer Instructor for University First Year Seminar. His career interest includes cyber security, data analytics, and technology consulting. In addition, Nathan also enjoys ping pong, TED Talks, the Tim Ferriss podcast, self-help books, and outdoor activities.
He worked with Dr. Rege on her NSF EAGER project.
top
Ed Parker (Fall 2015 – Spring 2016)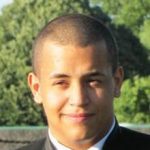 Ed Parker is a junior Criminal Justice major. He graduated from Ft Huachuca as an analyst and was also a part of the People to People Student Ambassador Program where he went to Japan. His interests include either becoming a park ranger or an analyst for an intelligence agency. His research interests include identifying how vulnerable the US critical infrastructure is to cyber attacks and/or cyberwar. He is working with Dr. Rege on the three-year NSF-funded project which examines cyberattacks against the power grid; his work will include qualitative research that involves interviewing members from the hacking and control systems' security communities. Ed worked with Dr. Rege on her NSF CAREER project.


var sc_project=11402100;
var sc_invisible=0;
var sc_security="3f64adb0″;
var scJsHost = (("https:" == document.location.protocol) ?
"https://secure." : "http://www.");
document.write("");